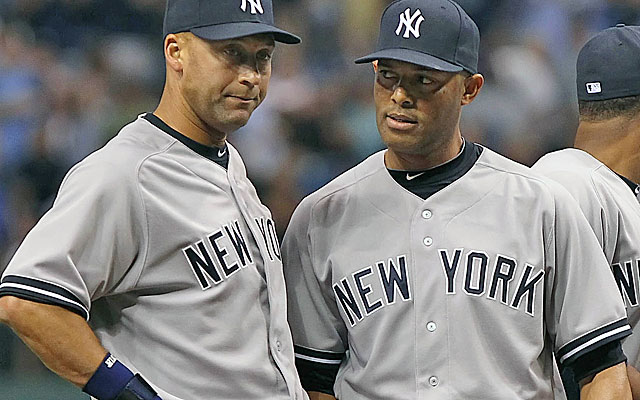 In the Eye On Baseball Top 10, here's what we do: rank players according to criteria. Those criteria change depending upon week and whim, but the Top 10s will always be informed by some angle or another. (Note that the absence of an angle is itself an angle!)
And that brings us to this week's guiding query: Who are the best "homegrown" players in MLB right now?
This week's topic is brought to mind by the recent trade of Justin Morneau, a Twins lifer prior to his being dealt to the Pirates, and the 2,500th career hit for Todd Helton, the face of the Rockies' franchise for so many years.
The requirements for being included in the lists to come? The player must have spent every instant of his professional career in his current organization. That immediately rules out current greats like David Ortiz, Adam Wainwright, A-Rod (A-Rod!), Miguel Cabrera and Albert Pujols, among many others. As well, the homegrown players must have entered the 2013 season with at least five years of major-league service time. That requirement eliminates, among others, Andrew McCutchen, Evan Longoria, Mike Trout, David Price, Bryce Harper, Buster Posey, Stephen Strasburg and -- perhaps most notably -- Clayton Kershaw.
Also, we're ranking these players in terms of overall career value, not just performance in 2013. So you'll see a name or three to come who isn't excelling in the present season but passes muster based on his body of work.
Someone not on here who you strongly believe should be? I absolutely don't care!
So now let us recite baseball names for purposes of SEO and making you angry. As always, feel free to brandish your incorrect opinions and make idle threats in the comments section.