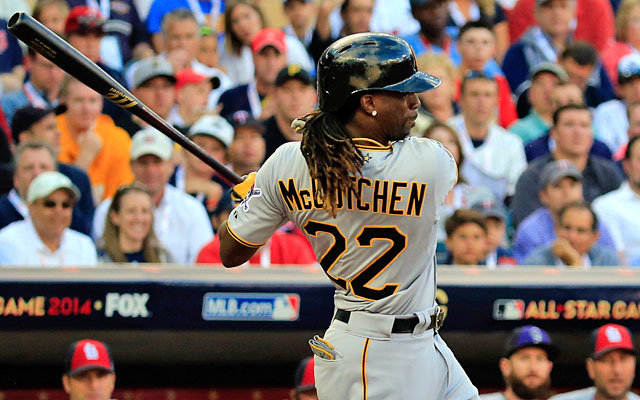 More MLB: Power Rankings | Expert Picks | Latest news & notes | Fantasy news
In the Eye On Baseball Top 10, here's what we do: Rank players according to criteria. Those criteria change depending upon week and whim, but the Top 10 will always be informed by some angle or another, painfully contrived or otherwise.
And that brings us to this week's guiding query: Who are the best All-Stars on this year's American League and National League rosters?
As you're no doubt aware, it's All-Star week, and in anticipation of Tuesday's festivities at Target Field, we're here to tell you with a towering sense of authority who are the All-Starring-est of all All-Stars. In question form, that would be: Which 2014 All-Stars have provided the most value thus far in the current season?
We list these players with no regard for their pre-2014 histories and no regard for whether or not these performances are sustainable. This is about performance in 2014 to date and nothing else. As for position players, defense and base-running are very much part of the calculus.
We'll be leaving off those All-Stars who were replaced on the roster because of injury, so this will be guys who could have taken the field at some point Tuesday night.
So let us now recite baseball names for the dual purposes of SEO and making you angry. Feel free to brandish your incorrect opinions and make idle threats in the comments section.
Weapons-grade complaints and spleen-venting? By all means, reach out to the author at hotmail@hotmail.jpg.