Jeter will have surgery on ankle, could miss start of 2013 season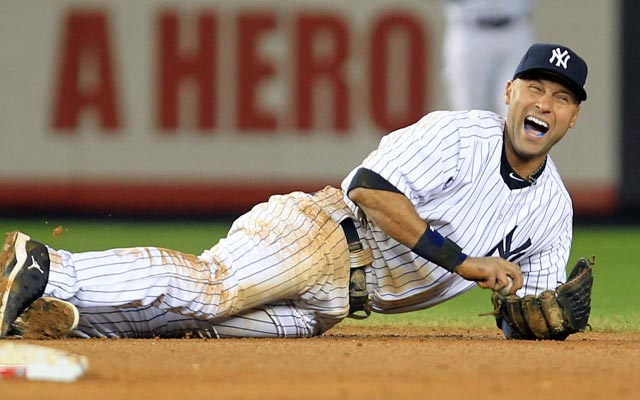 Will Derek Jeter be ready to play on opening day in 2013?
(US Presswire)
DETROIT -- Derek Jeter will have surgery on his injured left ankle, leaving some doubt if he'll be ready for the start of the Yankees' 2013 season.
When Jeter sustained a broken ankle last Saturday night, in the 12th inning of Game 1 against the Tigers, the original estimate was that he would need three months to recover. Wednesday, when the Yankees announced Jeter decided to have surgery, they changed that estimate to 4-5 months for what they called a "complete recovery."
It's hard to know exactly how bad the Jeter news is, because the Yankees released no other details on the surgery. They said only that it will take place Saturday in Charlotte, N.C.
Even a 4-5 month recovery period could make things difficult, because it would extend into spring training. Five months from Saturday will be March 20, less than two weeks before opening day.
Medical people say the key could be where the break is. The lower on the leg (closer to the foot) it is, the more chance there is that the recovery will be difficult. Jeter's age (he turned 38 in June) also makes it more difficult.
Jeter was hurt diving for a Jhonny Peralta ground ball. Although it's not unheard of for a baseball player to break an ankle, several veteran athletic trainers said they couldn't remember an infielder suffering that injury in that fashion.