Feldman doesn't make Orioles favorites, but he should help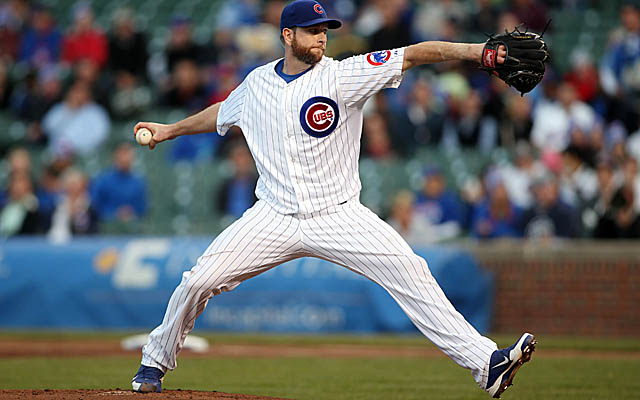 The Orioles would have loved to trade for a top-of-the-rotation starter.
They got Scott Feldman.
A top-of-the-rotation starter might have turned the Orioles into the favorites to win the World Series. Scott Feldman gives them a better chance to get to October.
Feldman could be what the Orioles need, but it depends on how you define need.
They're 29th in baseball in team ERA. They need pitching. They need another starter they can count on.
Feldman gives them that.
He's not exciting, but they weren't going to get exciting for what they had to offer. For Feldman, they gave up two guys they'd basically given up on for this year, Jake Arrieta and Pedro Strop.
Feldman is the most proven player in a trade that also had Steve Clevenger going to the Orioles and international signing slots going to the Cubs. But Arrieta could end up being the best guy in the trade.
The emphasis there is on "could," because Arrieta is 27 years old and has yet to prove he can even stick in the big leagues. But scouts all agree that he has "top-of-the-rotation stuff."
Feldman doesn't.
But it was becoming pretty obvious that Arrieta wasn't going to help the Orioles this year.
Feldman could.
It makes all the sense in the world for the Cubs to take a chance on an arm like Arrieta's.
And it makes all the sense in the world for the Orioles to give him up for a guy who could help solidify their rotation and get them back to October.
They would have loved to do better than Scott Feldman, but given what they had to offer and what was available, it wasn't going to be easy. They end up with a guy who broke into the big leagues under Buck Showalter in Texas.
The Orioles have had great luck with ex-Rangers (think Chris Davis and Tommy Hunter). Perhaps Feldman will be the next.
He not a perfect fit, but he is a fit.