New rules: Comedian Bill Maher now a part owner of New York Mets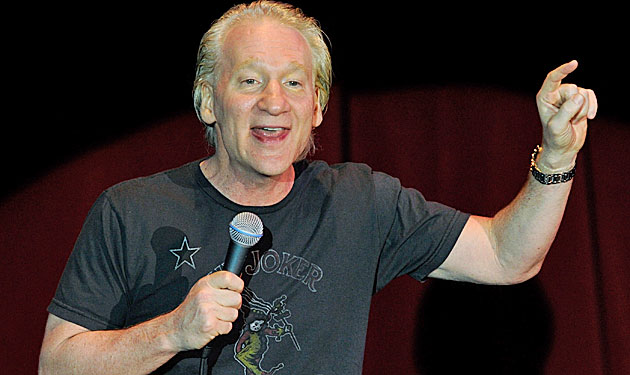 Bill Maher is most familiar like this. He's added 'part owner of the Mets' to 'comedian.' (Getty Images)
NEW YORK -- Television host and political comedian Bill Maher is a new limited partner with the Mets, CBSSports.com has learned. Maher's Mets involvement wasn't known until now, but baseball is something he said he's very serious about.
More on Mets
Related content
"I've always been a a baseball fan but especially a fan of the New York Mets," Maher said before Sunday's game vs. the
Cardinals
. "I've lived in
Los Angeles
almost 30 years but I've never stopped rooting for the Mets. That's one thing New Yorkers don't do, switch allegiances. And I've never been a fan of the DH."
Maher said he saw notice of the Mets selling limited partnerships sometime around December, and he quietly bought in. Those partnerships were advertised for $20 million to own a four-percent share, but Maher's exact stake in the team hasn't been confirmed.
Maher, born in New York City and raised in suburban River Vale, N.J., about an hour drive to Citi Field depending on traffic, said he recalled his father reading the papers one day and announcing to Maher's mother that New York was going to get a National League team again. Maher figures it must have been 1961, when he was only 5 years old.
"It's one of those memories that stuck in my mind," Maher said.
Maher said his family rooted for both the Mets and
Yankees
but that now when he wears his Mets hat around town (he was wearing one on the field Sunday), he hears about it, both good and bad. He also said he lost a little love for the Yankees during the George Steinbrenner era.
"I was so not a fan of George Steinbrenner that he turned me off to that franchise," Maher said. "I don't think he represented what New York should be."
Maher's new team is off to a surprising start, highlighted by
Johan Santana
's no-hitter Friday, the first no-hitter in Mets history.
"I'm super excited," Maher said. "They were picked to be last, and now look at them."
Technically, Maher can now refer to the team as "we," not "them," but he's just getting used to his new role as a part-owner.