Reds, Pirates, Indians, Marlins among teams to inquire about Quentin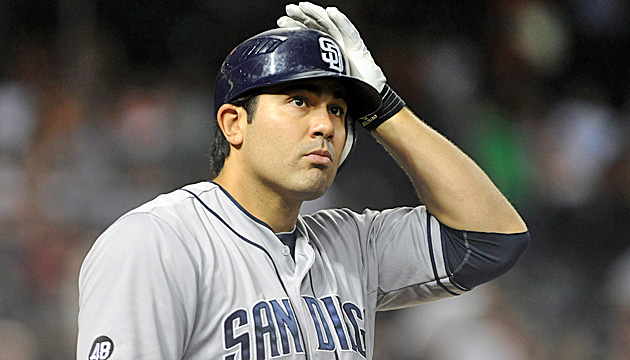 The Padres ownership situation may make it difficult to commit long-term dollars to Quentin. (US Presswire)
KANSAS CITY -- Padres outfielder Carlos Quentin, who just may be the best hitter dealt this month, has drawn trade interest from the Reds, Indians and Pirates, among others, according to sources.
It's no secret why Quentin would be popular as a trade target, as many contending teams could use a corner outfielder. The Marlins are believed to have inquired at one point, but it isn't certain whether their acquisition of Carlos Lee might take them out of the running for Quentin.
The Tigers and Blue Jays were originally seen as teams that might make a run at Quentin, but Delmon Young is starting to hit better for the Tigers, who seem more interested in a starting pitcher (Matt Garza?) and an infielder (Marco Scutaro?), while the Jays are more likely to trade a hitter or acquire a pitcher, depending on whether they are a buyer or seller.
The Padres would like a chance to keep Quentin, a free agent at year's end, but their uncertain ownership situation may make it difficult to commit long-term dollars (the group led by Ron Fowler is close to a deal to buy the team from John Moores but they wouldn't be approved until August, at the very earliest). To trade Quentin, however, San Diego would have to receive something better than the draft pick they'd get if he left as a free agent.
Quentin, a San Diego native, is hitting .268 with seven home runs and 17 RBI.