Yankees look into Wigginton; they seek part-time player to share 3B with Chavez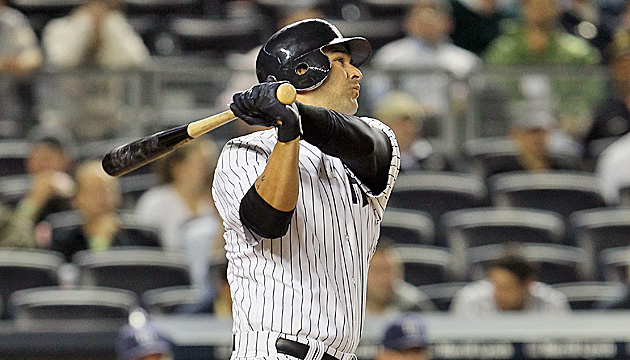 The Yankees are interested in acquiring a veteran to back up Chavez at third. (US Presswire)
The Yankees are looking for a third baseman who could share the position with Eric Chavez while Alex Rodriguez is out with a broken hand, and have made some inquiries about part-time type players, including the Phillies' Ty Wigginton.
The Yankees do not see bigger names like Chase Headley or Aramis Ramirez as fits. In Headley's case, the Padres are understandably seeking a heavy return in prospects, which doesn't work for the Yankees since they are seeking a part-time fill-in. Likewise, Ramirez is seen as too pricey in terms of his salary.
As for Wigginton, the Phillies have expressed a hesitancy to trade him, at the moment, because of concerns over Placido Polanco's back injury. Polanco recently went for an MRI, with the results not yet announced, so he could be a D.L. candidate. Perhaps Wigginton could be revisited if Polanco's health improves or the Phillies become a more committed seller.
If they can't acquire a veteran to back up Chavez, the next option would be to bring up Eduardo Nunez once he gets healthy. He is a fine hitter who can run but isn't dependable defensively.
A-Rod could miss six to eight weeks with his hand injury.