Rival GMs: Russell Martin erred not taking three-year Yankees bid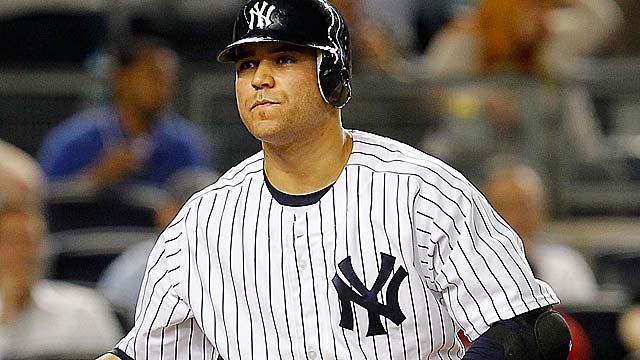 Russell Martin, entering his walk year, didn't accept New York's 3-year, $20M offer this spring.
(Getty Images)
Russell Martin made a mistake when he turned down the Yankees' three-year offer this past spring, baseball insiders say.
The Yankees went against club policy, which is to wait for free agency to re-sign players, and instead offered Martin a three-year deal worth about $20 million as Martin headed into his walk year. However, talks broke apart, quite likely in part because that deal began to look low. The catching market improved markedly when Cardinals star Yadier Molina signed a $75-million, five-year deal. Molina was also heading into his walk year.
Then Miguel Montero, the Diamondbacks star catcher, signed a $60-million, five year deal. Like the other two, Montero also was heading into his free-agent season.
While Martin is no Molina, $20 million or so looked light at that time compared to $75 million. Or even $60 million.
However, three rival GMs surveyed this week suggested they believe Martin may now have to settle for a one-year deal following a season in which he has struggled offensively. Martin has stepped it up lately and is up to .209, with 16 home runs, but the batting average would be a career low.
There is a paucity of quality catching so Martin could still surprise the GMs and squeeze out a multiyear deal, but their guess was that he'd likely wind up with a one-year deal, perhaps in the neighborhood of the $7.5 million he makes this year.
The Yankees have several good catching prospects, but offering Martin a three-year deal suggests they question how soon any of their prospects will be ready to step in. J.R. Murphy and Gary Sanchez are the best of the Yankees' catching kids. The Yankees still will be looking for a catcher. Perhaps they could re-sign Martin. but there's almost no chance they offer him the same deal again.