Madson close to deal with the Angels and will likely be their closer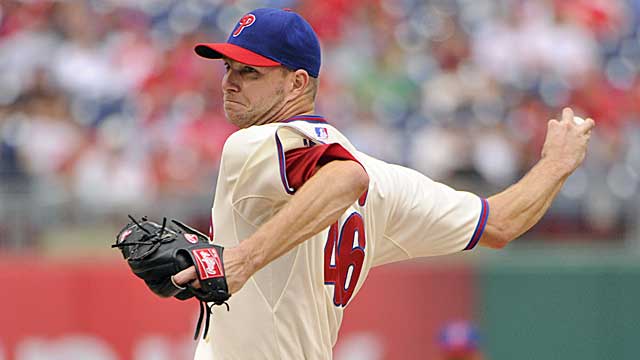 The Angels are in need of a closer after blowing an AL-worst 22 saves in 2012. (US Presswire)
The Los Angeles Angels are close to a deal with free agent righthanded reliever Ryan Madson, major-league sources told CBSSports.com.
The deal is believed to be for one guaranteed year.
Madson, from nearby Moreno County, was looking for a chance to close, and he should have that with the Angels. He missed the 2012 season after having Tommy John surgery.
Last year was his one season with the Reds after spending eight seasons with the Phillies. Madson had been one of the National league's best set-up men before a promotion to closer in 2011, when he saved 32 games in 34 chances. From 2008-2011 with Philadelphia, Madson had a 2.81 ERA and averaged 68 strikeouts in 68 innings, Alden Gonzalez of MLB.com pointed out.
The Phillies were among the teams that tried to re-sign Madson. The Reds showed interest, as well, but are deep in talks with Jonathan Broxton now. Madson, a Temecula, Calif. resident, used Angels doctors while he rehabbed this year.
The Angels were looking for a closer after leading the American League with 22 blown saves last year and struggling the year before in the very same category. Ernesto Frieri was a strikeout sensation after coming over in a trade from San Diego, but the Angels prefer him to be the set-up man.
The Angels didn't want to spend too much on a closer, and are aiming to bring back star right-hander starter Zack Greinke.