Mets lefty Johan Santana out of WBC, to start opening day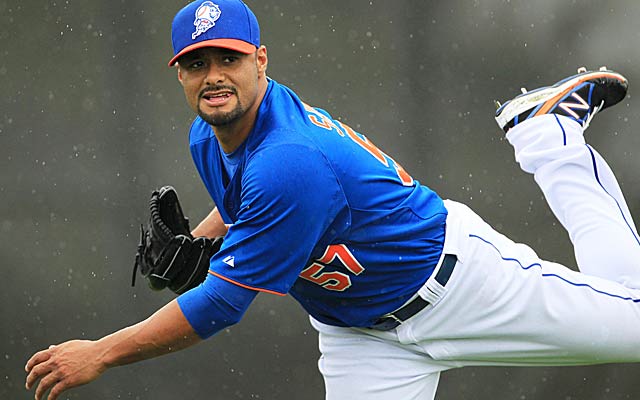 Johan Santana thinks better of throwing in the World Baseball Classic. (US Presswire)
Left-hander Johan Santana -- coming off multiple injuries in 2012 -- will be the New York Mets' opening day starter, sources said, but will not pitch in the World Baseball Classic.
Santana threw his first bullpen session Sunday and said he did, "OK." Mets manager Terry Collins said Santana will pitch in his first spring game on March 2.
Sources said Santana did not think participating in the WBC would be a good idea since he finished 2012 on the disabled list (ankle sprain, lower back inflammation).
Santana missed the entire 2011 season because of surgery on his throwing shoulder.