Yankees, Cubs reach deal sending OF Soriano back to Bronx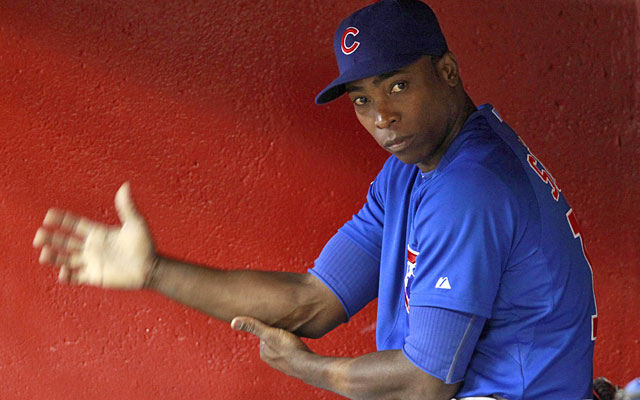 The Cubs and Yankees have agreed to a trade sending Alfonso Soriano to New York, where the hard-hitting outfielder started his MLB career.
Soriano is headed to New York after Major League Baseball green-lighted the deal on Friday.
The Yankees are expected to pay less than half of the $25 million left on Soriano's existing contract (an estimated $7M to $8M of the $25M).
In return the Cubs will receive a prospect, right-hander Corey Black.
In 93 games this season, Soriano has hit .254/.287/.467 with 17 home runs. He has come on strong after a slow start, hitting 10 of those 17 homers in the last month. Soriano hit .262/.322/.499 (117 OPS+) with 32 homers last year, his best offensive season since 2008. He credits switching to a lighter bat for the increased production.
Coming into Thursday's game, the Yankees have gotten a .223/.266/.330 (62 OPS+) batting line from their left fielders and a .212/.299/.361 (80 OPS+) line from their DHs this season. Soriano could step in to fill either role. New York is also hitting .234/.306/.338 (84 OPS+) against left-handers while the righty-hitting Soriano has put up a .273/.340/.496 (118 OPS+) line against southpaws.
Soriano broke into MLB with the Yankees back in 1999. He hit .284/.322/.502 (114 OPS+) with 98 home runs and 121 steals in parts of five seasons in pinstripes before being traded to the Rangers for Alex Rodriguez in February 2004. Soriano has played for the Nationals as well.