For now, no evidence the Rockies have real interest in trading Tulo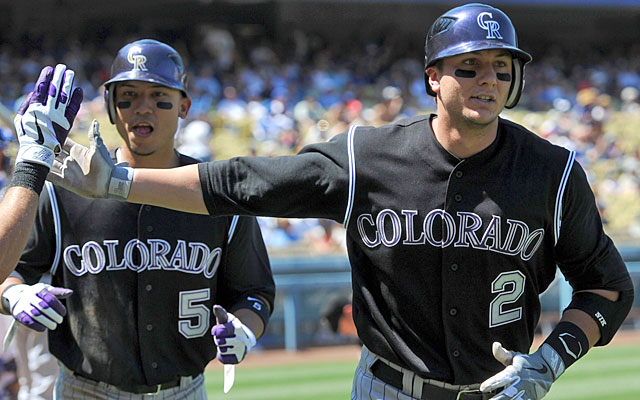 ORLANDO -- One general manager of an interested team said Monday that the current message from the Rockies is that their two superstars -- shortstop Troy Tulowitzki and left fielder Carlos Gonzalez -- aren't going anywhere.
That GM said he has been told Gonzalez is "definitely" not available and was left with the impression that Tulowitzki isn't being traded either.
A Rockies person also suggested that no Tulo trade is in the cards.
There is sure to be speculation regarding the ultra-talented Tulowitzki with a paucity of shortstops on the market. The Rockies are thought to be a bit frustrated by the time their two stars have lost to injury. Tulowitzki played 126 games in 2013 (hitting .312 with 25 homers and 82 RBI) after only playing 47 the year before.
A Yahoo report said the Cardinals "may" talk about Tulowitzki here. Quite likely, several teams will inquire (the Mets, Red Sox and several other teams could use a shortstop), but as of Monday, a trade does not look likely.