Matt Carpenter, Cardinals closing in on long-term extension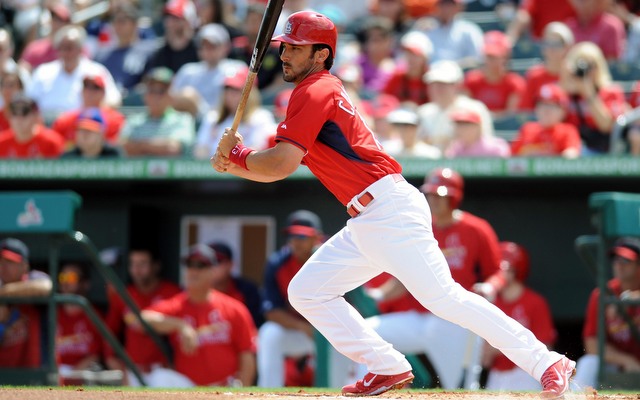 MORE: Spring Training | Scoreboard | FA tracker: position players | Pitchers
Cardinals star infielder Matt Carpenter is closing in on a long-term extension with the team, sources said.
The deal is said to be of significant length. It will cover at least all three of his arbitration years, and appears likely to go beyond that, making the deal for four years at the very least, and probably more than that.
The Cardinals have done a nice job not only procuring talent but in locking up that talent, as well.
The Braves recently locked up star shortstop Andrelton Simmons, who had similar service time, to a $58 million, seven-year extension.
Carpenter was first reported to be in talks for a multiyear deal by Derrick Goold of the St. Louis Post-Dispatch, which GM John Mozeliak acknowledged. Goold suggested Carpenter may have taken a physical Wednesday, normal course of action before signing a very long deal.
Carpenter, who finished fourth in MVP voting last year, wouldn't have been arbitration eligible until 2015 or free-agent eligible until after the 2018 season. Carpenter, who made the switch from the outfield to second base last year and is moving to third base now, hit .318 with 11 home runs and 78 RBI in 2013. He led the NL with 126 runs and 55 doubles, winning the Silver Slugger award while making the All-Star team.