Ortiz and Red Sox making progress on one-year extension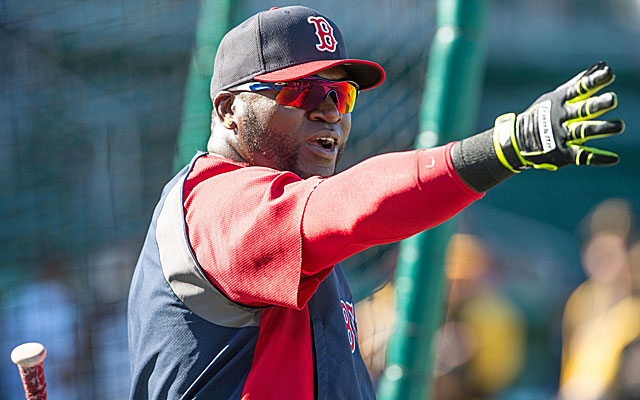 MORE: Spring Training | Scoreboard | Team previews | Jon Heyman
David Ortiz and the Boston Red Sox are making progress in contract talks, sources confirm.
The sides were first reported to be nearing an agreement on a one-year extension by Sean McAdam of Comcast Sports Network. He estimated the extra year to be worth about $15 million, which is what Ortiz will make in 2014.
"We're trying. We've been trying the last couple days," Red Sox president Larry Lucchino told Gordon Edes of ESPN Boston.
And Ortiz, answering whether things are looking good, said, "Yes."
Ortiz announced over the winter that he'd like a year added to his current deal, and the Red Sox appreciate what he has meant to the organization and city.
Ortiz is 2-for-32 this spring following 17 hitless at-bats. But that's not very relevant for him. He batted .688 in the World Series.