Ace lefty Lester tells Red Sox now isn't the time to talk contract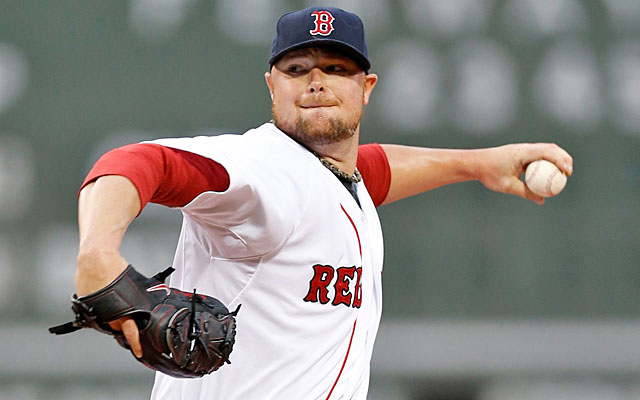 More MLB: Power Rankings | Expert Picks | Latest news & notes | Fantasy news
Red Sox ace Jon Lester has told the team he would prefer to concentrate on his pitching and the season, so both parties are now operating on the assumption there's a good chance that contract talks are off until season's end.
A new contract "isn't the priority" for Lester at the moment, according to one person familiar with the situation.
Both sides are said to expect to pick up talks after the season, when Lester will become a free agent, with a strong interest on the part of both on working out a long-term arrangement. The Red Sox have told him they always have an "open door." So it's possible things could change.
One person close to Lester said he believes Lester has a desire to continue with the Red Sox, though of course as a free agent, there will be plenty of suitors. That person said he'd still be "surprised" if Lester didn't end up back in Boston.
If not, one of those pursuers is expected to be the Yankees, who are said by a source to be great admirers of Lester, especially for his big-game pitching record. He has helped the Red Sox win two World Series, pitching brilliantly in the fall classics of 2007 and '13.
The Red Sox had interest in reviving talks, but they are said to respect the pitcher's wishes to table the talks for now.
While Boston's opening offer this spring, reported by Yahoo to be $70M for four years, was not an inaccurate representation of Boston's initial thought, sources say Boston only saw that as a conversaton starter and made clear that wasn't close to the final word.
There were a lot of spring conversations, but it isn't clear whether Boston had the opportunity to raise its first offer, and it's possible the team may have been caught up with other issues in talks with Lester. The Red Sox also may have figured it would go easier after getting a deal done with the same agents, the Levinsons, to extend star second baseman Dustin Pedroia for $100 million over eight years.
Lester suggested he was interested enough in a return that he would be open to having the talks leak into the season. But now, with Boston struggling to stay in the race and Lester only half a year from free agency, he prefers to wait for the winter.