Kemp sails through Home Run Derby, hamstring fine for second half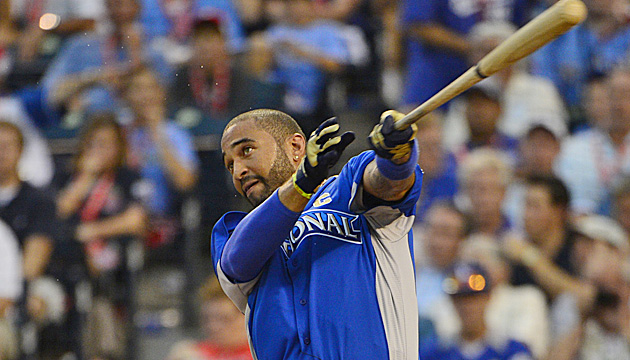 Kemp has played in only 36 of the Dodgers' 87 games. (US Presswire)
KANSAS CITY -- It wasn't exactly a sigh of relief, but you can bet the Dodgers are happy that All-Star Matt Kemp confirmed the results they expected on Tuesday.

A day after his semi-controversial appearance in the Home Run Derby after missing the past several weeks with a strained hamstring, Kemp says he physically came through the Derby just fine.

"I'm good," he said Tuesday. "I'm still living."

Kemp, who has played in only 36 of the Dodgers' 87 games, is hitting .355 with 12 home runs and 28 RBI.

Though they deemed his hamstring healthy last week when they sent him on a minor-league rehabilitation assignment, the Dodgers took the precaution of dispatching head athletic trainer Sue Falsone to Kansas City to oversee Kemp's activities, just in case.

No problem. And he's expected to rejoin the Dodgers when they open the second half of their season Friday at home against San Diego.

"I can't wait, man," Kemp said. "I'm excited. It seems like it's been forever."