Liriano slips off the yo-yo, provides White Sox with huge boost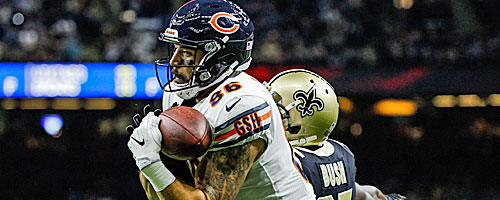 Francisco Liriano flirts with his second career no-hitter.
(Getty Images)
Saturday was a big, big day for the White Sox. Potentially, a take-control-of-the-division kind of day.

Adam Dunn returned to the lineup. Francisco Liriano reverted back to the guy the White Sox thought they were acquiring.

Dunn, the Sox know they can count on once his temperamental oblique calms down.
More on White Sox
Related links
Liriano? If he can bottle for later use the 6 2/3 brilliant no-hit innings he fired at the Twins in Saturday's 5-3 win, it will be just the tonic the Sox need to fend off a Tigers team chasing hard with outstanding trio of Justin Verlander, Max Scherzer and Doug Fister on the mound.
Liriano was flirting with his second career no-hitter until Trevor Plouffe crushed a two-run homer against him to end it. Liriano finished having allowed just two runs on the one hit, fanning nine and walking only two in seven innings.
Leading into Saturday?
Liriano was in. Then he was out. Then he was in. Then he was out. Then he was in again.

And we're not even talking about which way he was missing the strike zone, which mostly has been the discussion with Liriano in a Sox uniform.

No, we're simply talking his status in the Chicago rotation.

This week!

He was scheduled to start against the Tigers, was bumped from the rotation, was used in relief Tuesday (four pitches), was scheduled to start against the Twins on Friday, was bumped after Thursday's rainout.

Maybe keeping Liriano guessing is the key to keeping him sharp.

"It's kind of a weird situation," Liriano admitted Thursday shortly before rain postponed Chicago's season finale with Detroit to Monday.

Weird, as in the way the Sox jerked him around this week was tantamount to a vote of no confidence.

Liriano's problem in Chicago has been the same thing that caused the Twins to give up on him: Epic inconsistency.

Into Saturday afternoon, he ranked third in the American League in averaging 9.66 strikeouts per nine innings.

Yet he was only 2-1 with a wildly inflated 5.09 ERA in eight starts for the White Sox. Overall as a starter in 2012, Liriano was 5-11 with a 5.27 ERA.

At 28, he already had one career no-hitter on his resume, a year ago May in Chicago against the White Sox.

His challenge has been to return to that form.

"I haven't pitched the way I'd like to pitch," Liriano said Thursday. "I'm trying to go deeper into games."

Over his past three starts, he had failed to make it past five innings.

"They brought me here to help win some ballgames," Liriano said. "The last couple of starts have been OK."

OK probably won't cut it if the Sox are going to hold off the Tigers. It's all hands on deck now, and Liriano's can be some pretty big hands.

Going into Saturday's start, he was confident that he had made the proper tweaks to one of his biggest problems. During recent bullpen sessions with pitching coach Don Cooper, he changed his release point so that it's "more out in front." During recent outings, he thinks, he was releasing the ball a split-second too early.

The results Saturday showed that Liriano's tune-up worked wonders.

The challenge now will be not to lose that release point.

Liriano wasn't even projected to start during the Twins series until the Sox flew through the rain to Minneapolis late Thursday night.

On that flight, Cooper and Ventura discussed how well Liriano pitched during his very first start for the Sox, in Minnesota on July 31 (four hits allowed over six innings). They figured if he ever would excel again, maybe it would start right back on that very comfortable Target Field mound.

They also liked the ripple effect that it would give rookie Jose Quintana extra rest. By starting Liriano on Saturday, Quintana moves from Saturday to Monday, when he will face the Tigers and Fister in the make-up game. The move also gives Gavin Floyd an extra day's rest, from Monday to Tuesday.

As Liriano dominated the Twins on Saturday, the plan was off to a brilliant start.