Jimmie Johnson tops Forbes "Most Influential Athletes" list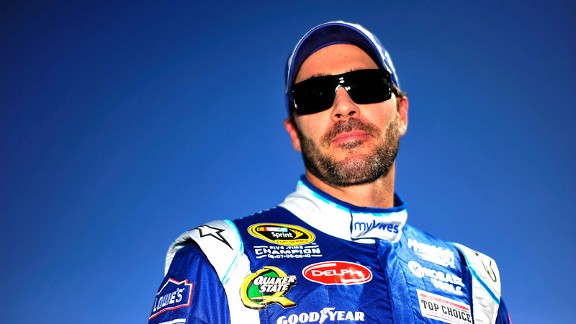 (Johnson was one of two NASCAR drivers on the magazine's annual list of athletes)
Jimmie Johnson
is the top name on the
Forbes Magazine "Most Influential Athletes"
list.
The five-time Sprint Cup Series champion was named to the number one spot on the list for the second straight year.
Johnson ranked higher than NFL stars
Peyton Manning
and
Tim Tebow
.
Only
Dale Earnhardt Jr.
made the list among other NASCAR drivers falling from third to seventh.
Nielson & E-Poll surveyed over 1,100 adults about dozens of well-known athletes to measure their likeability and whether they're considered "influential," an important quality for marketers. The term, among 40 characteristics that respondents could choose from (others: leader, approachable, handsome), can mean slightly different things to different people.

The complete list:

1. Jimmie Johnson

2. Tim Tebow

3. Peyton Manning

4. Manny Pacquaio

5. Tom Brady

6. Aaron Rodgers

7. Dale Earnhardt Jr.

8. Drew Brees

9. Eli Manning

10. Jeremy Lin