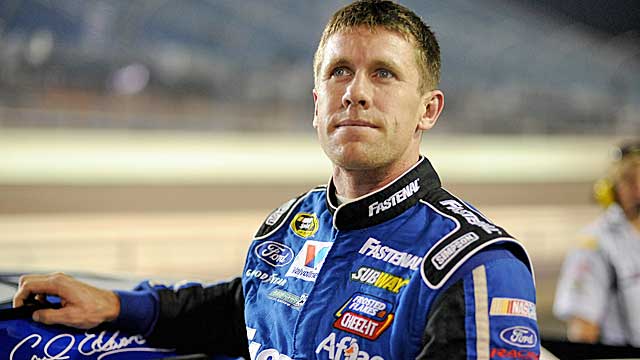 The spotlight will definitely be on Carl Edwards. After nearly winning the 2011 Sprint Cup Series championship and losing to Tony Stewart in a tiebreaker, Edwards was supposed to be the title favorite last season. But even though he started the year on a high note with a front row qualifying effort at Daytona, Edwards wound up going on to a mostly forgettable season.



Which driver faces the most pressure in 2013?
Carl Edwards
Kyle Busch
Denny Hamlin
Brad Keselowski
Danica Patrick
Total Votes: 114
He went winless, was forced to change crew chiefs in mid season when Bob Osborne was forced to step down due to health problems and missed the Chase. Edwards wound up 15th in the final Sprint Cup Series point standings with only three finishes inside the top five.
Team owner Jack Roush signed Edwards to a huge new deal the year before and the team directed most of its sponsorship efforts to the No. 99 entry, some say at the expense of Matt Kenseth's ride. Ultimately the lack of sponsorship security played a part in Kenseth's decision to leave RFR for Joe Gibbs Racing and Roush's decision to put a lot of eggs in Edwards' basket has raised the stakes tremendously.
Edwards, simply put, has to find a way to overcome the problems of 2012, which did include several mechanical issues and at times just plain bad luck, and become relevant in the championship picture again. Neither Edwards nor Roush can afford a repeat of last season's disappointment.