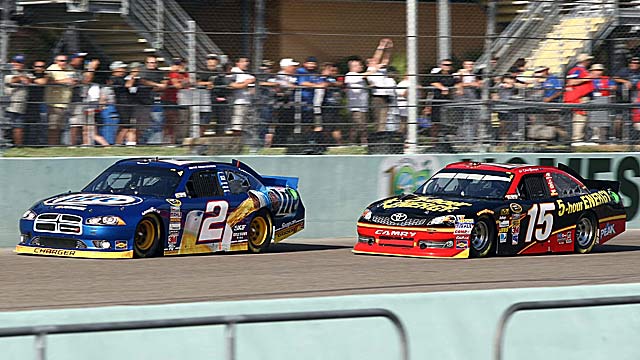 First of all NASCAR should do everything in its power to get sponsor Sprint to change the name of the race. What started as the Busch Clash and then became known as the Shootout for decades now carries one of the worst names of any event in professional sports. While we should applaud everything Sprint does for NASCAR in terms of sponsorship, the company needs to bring back the Shootout name as soon as possible.



Should the rules change to allow more drivers in the Sprint Unlimited?
Yes need all the names in the race
No drivers need to earn their way in
Total Votes: 209
But I digress. In terms of the event's format, returning to its roots when the field was set by the previous year's pole winners is the absolute right thing to do. There's an exclusivity to this invitation only event that was lost when officials opened up the rules to include nearly every driver who had strapped on a helmet in NASCAR's 60-plus year history. The uniqueness was gone and by bringing back the value of winning a pole position as an invite to the season-opener at Daytona, some of the luster has been returned.
Unfortunately the rules will exclude some big names, this year specifically Brad Keselowski and Clint Bower, who happened to finish first and second in the 2012 Sprint Cup Series point standings. But those are the breaks and massaging the guidelines to get more "stars" of the sport into the race does nothing more than compromise its integrity. It's simple, if you want to be in the race then go out and win a pole. Keselowski and Bowyer did not accomplish that goal last season so they will be spectators next month, as they should.