Report Card: Bulls win on the boards and Mike D'Antoni's strategy whiffs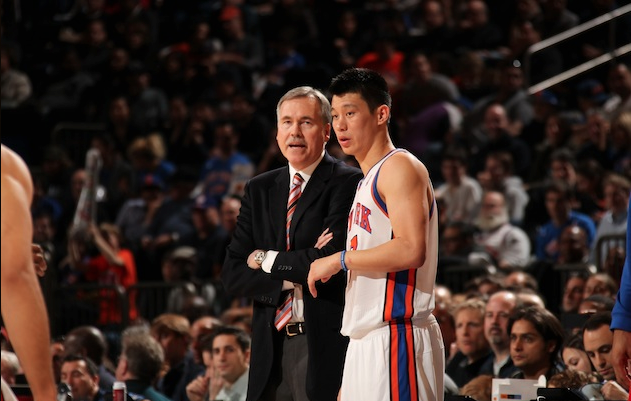 The Knicks played much better, but still came up short in Chicago.
(Getty Images)
Each night, Eye on Basketball brings you what you need to know about the games of the NBA. From great performances to terrible clock management the report card evaluates and eviscerates the good, the bad, and the ugly from the night that was.

| | | |
| --- | --- | --- |
| | Taj Gibson and Chicago rebounding | I think the Knicks outplayed the Bulls in a lot of ways. But what won Chicago the game was its work on the glass, most notably the 22 offensive rebounds. Eight of those coming via Taj Gibson. The Bulls offense really sputtered late as they settled for a lot of jumpers, but Gibson helped provide a number of crucial extra possessions, which gave Derrick Rose more shots and essentially the Bulls just enough points to win. |
| | Tim Duncan | The Big Fundamental moved into 25th all-time in scoring early on with a coast-to-coast dunk. That's right. A coast-to-coast dunk. He finished his historical night with just 14 points, but Tony Parker stepped up big with a 31-point effort on 13-of-18 shooting in a San Antonio win. |
| | Kris Humphries | He put up a career-high 31 points and snatched 18 rebounds for good measure. That's the first game of at least 31 and 18 since 1994 for New Jersey. Too bad the Nets lost to the Bucks though. |
| | New York Knicks | Playing on the road against one of the premier teams in the league, you have to give the Knicks credit. They were in the game and had a realistic chance to win. Their effort was there, the offense looked a bit more synced and if they could've grabbed a rebound or two, probably could've stolen a much needed win. Play that way the rest of the year and they're going to be in the playoffs, and could be a tough out at that. |
| | The Hornets-Bobcats game in general | A game featuring two of the worst teams in the league? Well, it didn't disappoint. It was close -- Charlotte won by two on a Bismack Biyombo game-saving block -- but the final was 73-71 and the game was mostly unwatchable. |
| | Mike D'Antoni | There have been a number of studies done about when and where to foul, and I'm sure one backs up D'Antoni's decision to foul late in Monday's loss in Chicago, but I don't care. It was dumb. Four-point game with the Bulls in possession with 48.7 seconds left. And the Knicks chose to foul Kyle Korver, a good foul shooter. He split the pair to put the Bulls up five and the Knicks went on to lose by that margin. Obviously the Knicks were having trouble on the defensive glass, but you've got to play for a stop there and hope to cut it to two or maybe one. And if you play your cards right, you could go for a two-for-one and not even have to foul the next time either. Strategically, I don't see what sense it made to gift the Bulls free points in that situation. Obviously it failed, because the Knicks lost their sixth straight. |