League releases day schedule for NBA playoffs Game 1s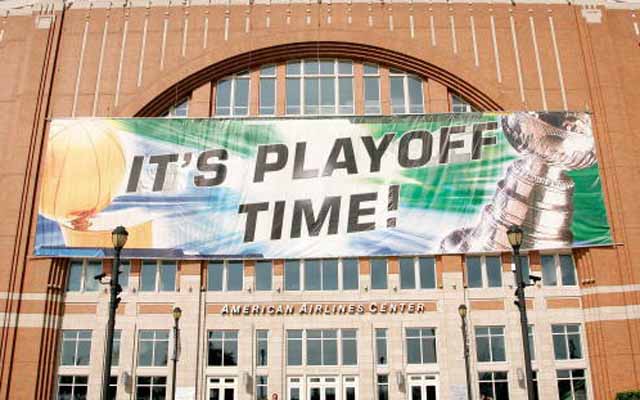 The time has come.
(Getty Images)
The NBA Thursday released the days for when which matchups would host their first games of the 2012 NBA playoffs. Specific times will be set once all the matchups are set. To see what's left to determine, check out our NBA Playoff Picture.
Western Conference
Utah at San Antonio Sunday, April 29
Dallas
/OR/
Denver
at
Oklahoma City
Saturday, April 28
Denver/OR/Dallas at L.A.
Lakers
Sunday, April 29
L.A.
Clippers
at
Memphis
Sunday, April 29
OR Memphis at L.A. Clippers Sunday, April 29
Eastern Conference
Philadelphia
/OR/
New York
at
Chicago
Saturday, April 28
New York/OR/Philadelphia at Miami Saturday, April 28
Orlando
at
Indiana
Saturday, April 28
Boston
at
Atlanta
Sunday, April 29
OR Atlanta at Boston Sunday, April 29
You can bet that the Lakers will play in the Sunday mid-day slot, as that's been theirs for the past several seasons, and is a high-ratings marker for them. Chicago has kicked off the playoffs the past three years, so expect them to open up against the 8th seed on Saturday around noon or 1 p.m. EST. The
Heat
played in the second spot Saturday last year, so we might expect the same.
The league will bury Indiana-Orlando and Spurs-
Jazz
in the deepest bowels of the ratings gamut. So expect the Saturday dinner-time for Orlando-Indiana and the Sunday late-night game for San Antonio, but those are just educated guesses.
As soon as the official schedule is released, we'll update it for you. Playoffs are here, ladies and gentlemen.