Cavaliers' Kyrie Irving fractures bone in right hand, out 6-8 weeks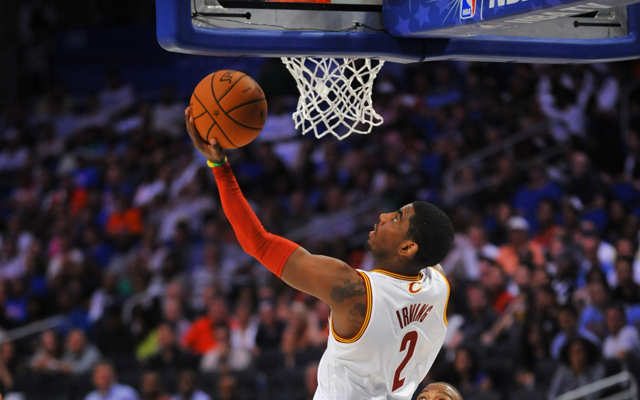 Reigning ROY Kyrie Irving will be sidelined 6-8 weeks. (Getty Images)
Well, that's a bummer.
After wowing pretty much everyone at Team USA's camp last week and even being so bold as to challenge Kobe Bryant to a one-on-one duel, Kyrie Irving has broken a bone in his right hand and may require surgery, the Cavaliers announced Saturday.
Irving will return to Cleveland to be examined by team doctors Sunday and said he likely will undergo surgery.
He will be out 6-8 weeks.
Irving, who is participating in the Cavaliers Summer League in Las Vegas, injured the hand during a practice session. Evidently, he turned the ball over and out of frustration hit a padded wall that didn't have as much padding as expected. He continued to play, but removed himself when his hand was hit again.
"I'm a little disappointed for a freak accident like that," Irving told the Akron Beacon-Journal. "I have to be more responsible about my health. It was crazy. It happened so fast. That thing I did, hitting the padding on the wall, I've done it so many times. This time it was just a freak accident."
Amar'e Stoudemire feels your pain, Kyrie.
The NBA's reigning rookie of the year is expected to be ready for training camp.
"His preliminary projection is to be ready for the start of training camp in late September, but his official status and timeline for return to play will be updated following his exam in Cleveland," the team said in a press release.