Report: Magic have a soft target of 'early August' to trade Dwight Howard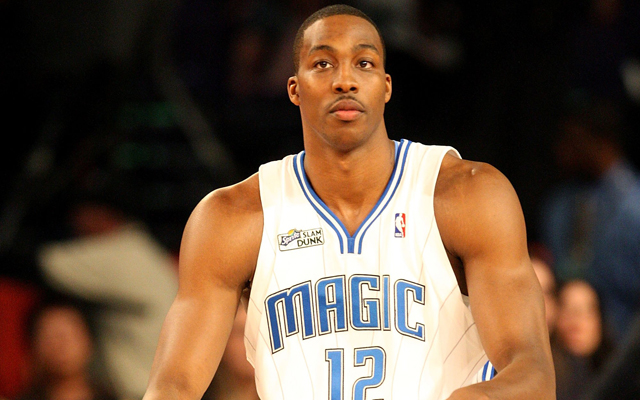 Dwight Howard is waiting. We're all waiting. Forever.
(Getty Images)
File this one under "E" for "Eyerolls." Not because of the report, just because there's a point where you can't believe Santa's coming and we're rapidly approaching that with when Dwight Howard will be traded. But here we go...
SI.com reports that the Magic are "hopeful" they can pull off a trade of Howard by "early August." Of course, that's hedged with the fact that GM Rob Hennigan refuses to pull the trigger until he gets a deal up to his standards, which is why a deal hasn't been pulled off before now. If that doesn't happen, this could go on for ever and ever and ever and ever and ever and ever and ever...
You know how in many fictional renderings of Hell the damned don't realize they're in Hell, they just keep dealing with the endless nightmare of their existance, thinking it will end when it never will?
The Dwightmare has been going on for eight months. I'm starting to wonder if the heat index has less to do with the summer and more to do with our corporeal state.