Nets selling Jay-Z 'Carter' jersey as Barclays mega-premier-explosion continues in Brooklyn
On Friday night, the Barclays Center officially opened in Brooklyn, N.Y.
After nearly a decade of development, controversial legal hurdles, and about a zillion terrible Nets season, the apple of the eye ... of the ... big ... apple ... finally became a reality as Nets minority owner Jay-Z took the stage for the venue's debut concert.
(NetsDaily has an excellent, if rah-rah, review of the concert here. Nets Are Scorching is equally overcome by this momentous occassion of a billionaire group's dream real estate venture coming to fruition, but its' got a different kind of cultural take on it. Note: No Nets starters were spotted but apparently they were in the building.)
It was the official unveiling of the new uniforms, the building, the branding, everything. Jay-Z owns 1/15th of one percent of the Nets, and I won't even call that miniscule because it would be an insult to all things miniscule. But the Nets have wisely used HOVA's image and massive cultural influence to brand and sell the building. He's been more involved than Mikhail Prokhorov, by all accounts, on how to sell the team's new identity to the city.
And it's not just in stuff like the concerts and his appearances. The man has his own jersey. Seriously. From the NBA Store's Twitter account: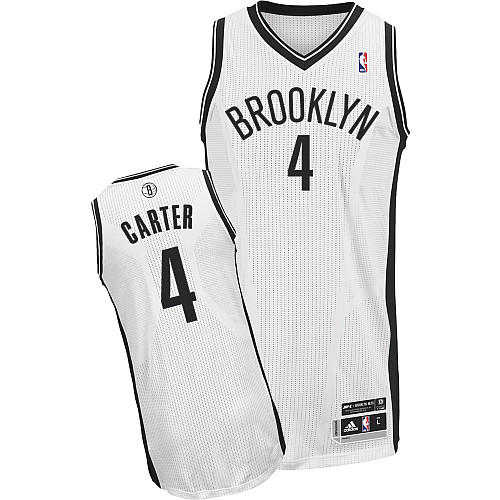 It's a limited edition to celebrate the building's opening, but that's going to be a pretty sought-after collector's item. And it's stuff like this that makes the Nets' debut in Brooklyn feel special.
Here are more images from the debut, courtesy of Instagram and Nets.com.