Warriors shut down Stephen Curry for preseason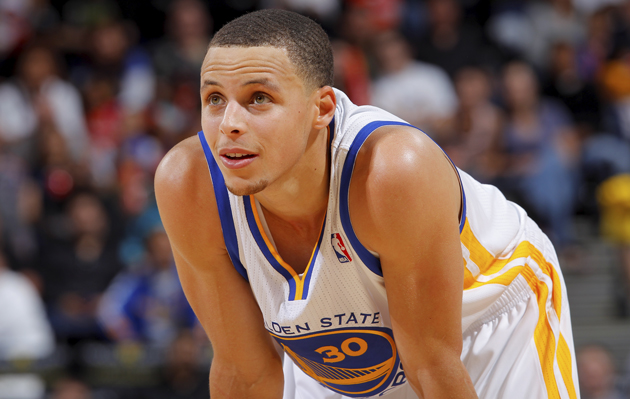 Stephen Curry is done for preseason.
(Getty Images)
After Stephen Curry rolled his ankle Friday night in a preseason game against the Portland Trail Blazers (VIDEO: Curry rolls surgically repaired ankle), Warriors coach Mark Jackson denied the guard's request to return to the game after having his ankle examined in the locker room. Now, the Warriors have taken the next logical step. Curry is out for the remainder of preseason.
CURRY UPDATE: Warriors coach Mark Jackson said he is sitting his starting PG for the rest of the preseason sulia.com/c/basketball/f…

— Marcus Thompson (@gswscribe) October 20, 2012


With so much at stake for the Warriors, and injury the biggest bogeyman in the room for them, this is a no-brainer. The problem is that eventually Curry is going to have to play on it, he's going to get it rolled, and the Warriors are going to have to see how long they hold him out as a precaution when the games actually count.
The Warriors need to establish chemistry with their best players, but with Curry now out for the rest of the preseason, and Andrew Bogut seeing a specialist on his ankle, the Warriors will have to make do with what they've got. Jarrett Jack has filled in admirably for Curry, with a renewed sense of purpose and intensity, and Carl Landry has done the work necessary down low with Andris Biedrins still out with a groin injury. Bogut's absence is far greater and more apparent, especially on the defensive end, but Curry had just started to get his legs back and he and Klay Thompson were tearing defenses up.
Now, Warriors fans have to return to holding their breath until the regular season begins, and hope that this, finally, is the last time Curry is held out with that gosh-darn ankle.