Heat sign F Chris Andersen for remainder of season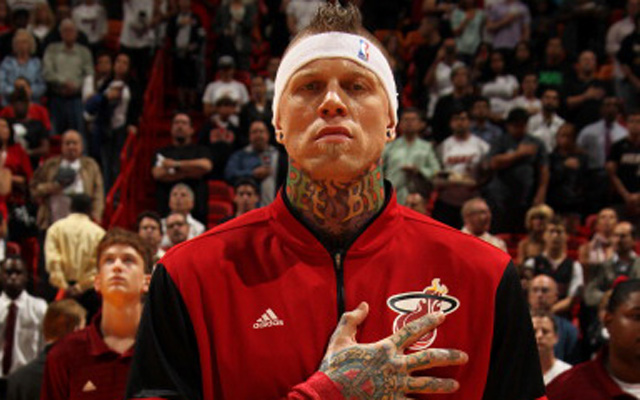 The 'Birdman' will stay in warm weather for the season.
(Getty Images)
The Heat made it official Friday, signing Chris "Birdman" Andersen for the rest of the season. Andersen joined the team last month and is averaging 3.7 points, 4.0 rebounds and 10.8 minutes with the Heat.
Andersen gives them another body to throw at teams in the playoffs, as they've had some issues with bigger teams. The Heat aren't expected to be active at the trade deadline, but if they are, Birdman, or "Bird" as he's taken to calling himself, gives them a safety valve if they were to lose some depth.
And he boosts their tattoo quotient into the upper echelon of the league, so they have that going for them.