Knicks-Nets rivalry extends to 2015 All-Star Game bids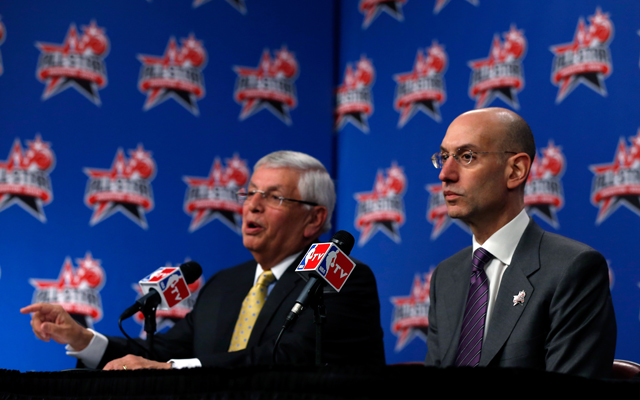 Stern and Silver say it's New York vs. Brooklyn for the All-Star bid.
(Getty Images)
The NBA All-Star weekend for 2015 may come down to New York vs. Brooklyn, as the arenas for both the Knicks and Nets have entered bids to host, commissioner David Stern and deputy commissioner Adam Silver confirmed Saturday night in Houston.
"There are two applications in, one from Brooklyn, and one from [Madison Square] Garden," Stern said. "And I think Commissioner Silver is going to have a lot of fun with those applications. I asked him to send me a postcard to tell me how they go."
Stern plans to retire on Feb. 1, 2014, on what would be the 30th anniversary of his appointment to the job. The 2014 game is going to New Orleans.
Silver didn't say when a decision would be made. The New York bids are not the only ones the league is considering.
New York has not held the fesitivities since 1998. Barclays, as the newest arena, features state-of-the-art facilities. Either way, the city of New York and all its boroughs would benefit from the league coming through.
You can expect the budding rivalry between Nets owner Mikhail Prokhorov and Knicks owner Jams Dolan to only get more serious over this bidding process.