Raptors F Andrea Bargnani done for the season with elbow injury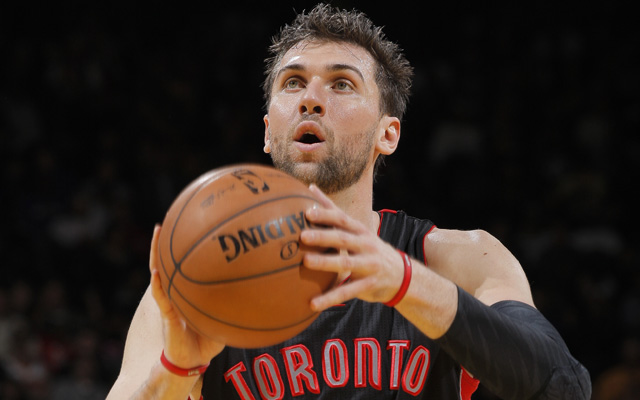 The Raptors announced Wednesday that forward Andrea Bargnani is done for the season.
The Toronto Raptors announced Wednesday that forward Andrea Bargnani is expected to be sidelined for the remainder of the 2012-13 season with an avulsion sprain of the right elbow. This injury is not related to his previous right elbow injury that sidelined him for 26 games (December 12-February 3).

Bargnani left at the 3:08 mark in the first quarter March 8 against the Los Angeles Lakers and did not return. He appeared in 14 of 15 games prior to this injury, including four straight starts (March 2-8).
Bargnani has been enemy No. 1 to Raptors fans this season, after his brief resurgence last season turned into even lower failures this season when he did play. GM Bryan Colangelo said prior to the deadline that the team was actively trying to trade Bargnani, not something you typically hear from a general manager. But they couldn't find a deal before the deadline and Bargnani stayed put prior to this latest injury.
You have to think this is the end of Bargnani's time in Toronto one way or another. If a trade isn't made this summer, you can expect the Raptors to use the amnesty clause to get out of his sizable remaining contract.
Not with a bang, but a whimper, apparently.