Is this the Brooklyn Nets new logo?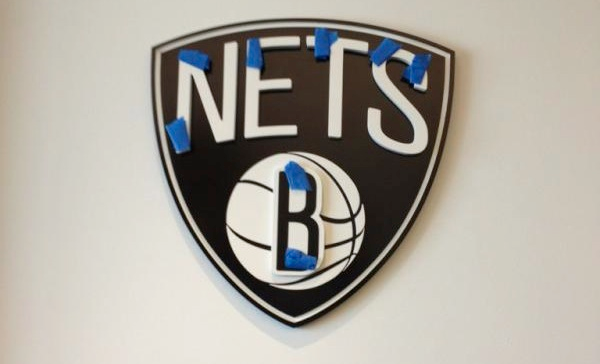 Photo via Twitter
Via Deadspin
, an IT employee doing work on the Barclays Center tweeted out a photo of what is very likely to be the Brooklyn Nets new logo.
Obviously the blue tape isn't part of it.
The team's official website
teased a blank black and white image yesterday
with the hashtag #HELLOBROOKLYN, and this logo certainly fits right along with it.
Personally, I'm a big fan of it. I love straightforward and simple, so black and white with an old school design is outstanding. The team appears to be ditching their old colors of red, white and blue, instead branding themselves with a completely different colorset from the Knicks. If this is indeed the new logo, the Brooklyn Nets are off to a good start.
Now they just need a team that isn't terrible. I hope Deron Williams likes it.