NBA Finals Game 2 Heat-Thunder Video: Serge Ibaka erases LeBron James
He got him at the apex.
Serge Ibaka
with four blocks in the first half, none more special than this one at the end of the first quarter. He got
LeBron James
, the MVP, the most athletic player in the league, at the top of his detonation. Observe:
Got him at the apex.
Proof: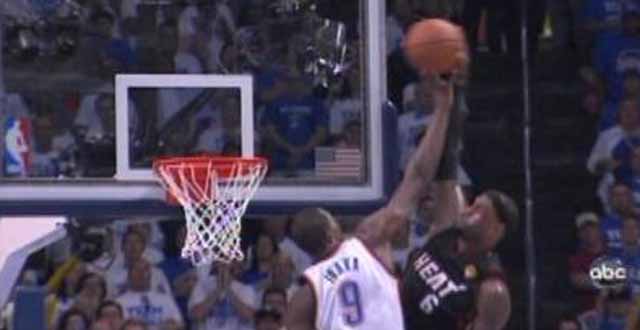 That's just flat-out insane.
This series features the best athletes in the world at basketball. It's a joy.
Heat
lead 70-55 in the third.