NBA Finals Thunder-Heat Game 3: LeBron draws questionable and-one on Durant
LeBron James was a monster in the first half of Game 3 inside, driving for layups, finishing putbacks, and drawing fouls like a beast. He also capped off this and-one vs. Kevin Durant that was light on the foul side.


You'll notice he gets the hand but not the arm on the drive. Here's a look from the front side.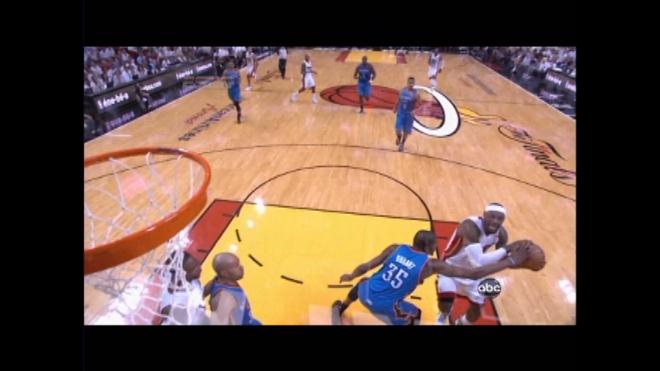 It looks on the swipe-down live like he got James on the face, but he only got the hand on the ball.
Regardless, Durant has to give a harder foul, or not give one at all. He can't allow and-ones, it hurts them both ways. He's got to be smarter and tougher with these fouls, even when he's picking up some ticky-tacks.