Brooklyn Nets wish Deron Williams happy birthday with truck outside his apartment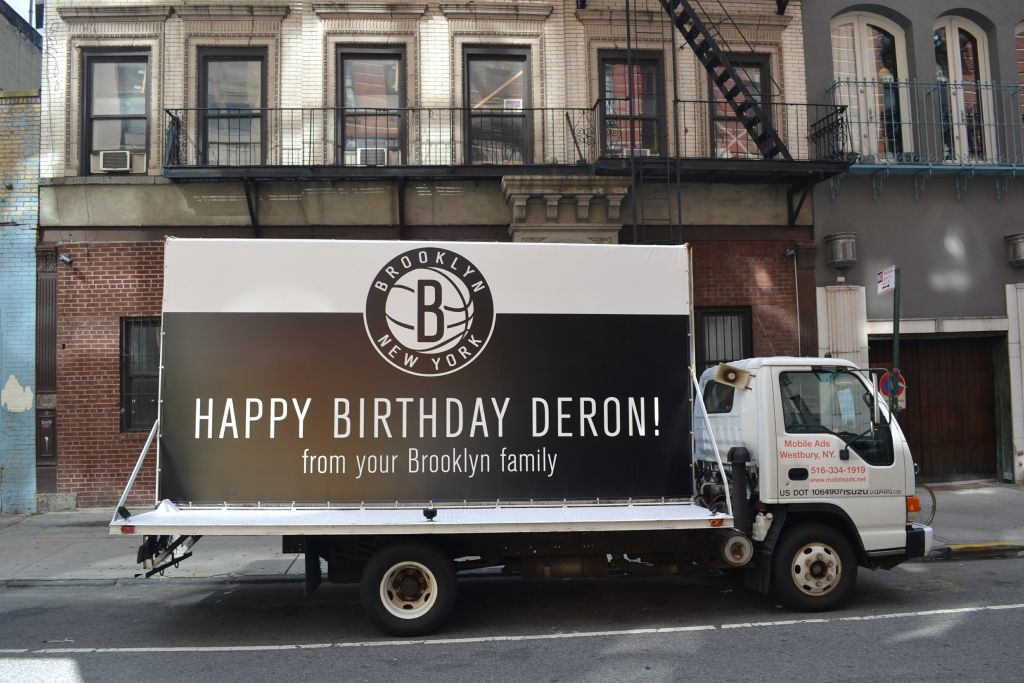 Can you say desperate? Because that's kind of what the Nets are when it comes to Deron Williams. And it doesn't appear that they have much shame about it.
Via the team's official Twitter page, the Nets sent a truck with that happy birthday sign to sit outside Williams' Brooklyn apartment.
I don't know if that kind gesture is going to be enough to sway Williams to re-sign with the Nets, but the franchise has clearly sold out in an effort to build around him. If he were to skip town in free agency, it would be a fairly devastating event for the team, especially after the fanfare in moving to Brooklyn.
I wonder if Kris Humphries is hoping for similar treatment. I doubt he'll be getting it.
Williams turned 28 today.