Jeremy Lin upset with Knicks over contract situation?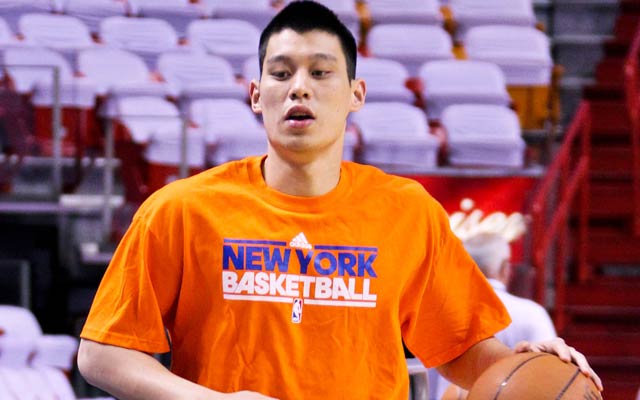 Jeremy Lin denies any reports saying he's angry at the Knicks.
(Getty Images)
Linsanity is finally reaching proper New York media levels. Its finding it's way into the dark side of NBA rumors.
Jeremy Lin is set to sign a four-year, $29 million offer sheet with the Rockets on Wednesday, something the Knicks will certainly match. It's never really been a question as to if the Knicks would match any offer, and that was known both privately and publicly.
According to the New York Daily News, Lin was a little annoyed/frustrated/surprised/mad at the Knicks because they didn't come out with a contract offer from the start.
"He was surprised that the Knicks didn't make the first move,'' a league source said. "They know they've got to mend some fences with him because he believes what the Rockets have told him, that the Knicks weren't as interested as they are.''
Obviously, who knows who the "league source" that said that and who knows how upset Lin really was. But contract negotiations aren't always pretty and there surely was a little frustration involved along the way.
Naturally, Lin took to Twitter to deny it.
Lol why do u guys believe everything? No quotes from me = probably not true

— Jeremy Lin (@JLin7) July 11, 2012
I'm not sure everyone believed it to start with, but again, that's life in NBA negotiations, especially when you're as visible a player as Lin.
He'll sign his offer sheet, then have the Knicks match and things will be back to normal as he returns to New York's starting five.
Or as normal as things can be for Jeremy Lin.