Team USA favored by 21 points over Spain in gold medal match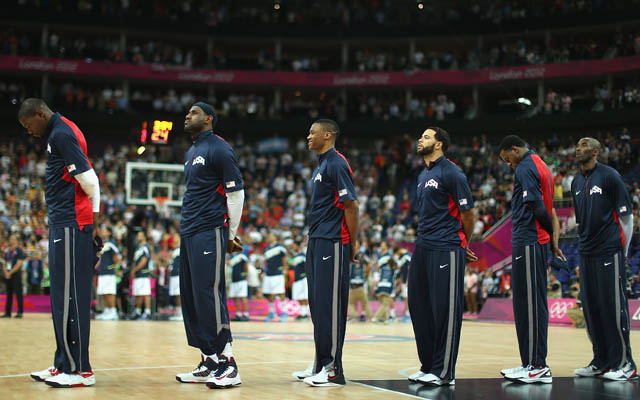 Team USA stands ready to face Spain Sunday as 21-point favorites.
(Getty Images)
Team USA is favored by oddsmakers at 21 points over Spain in the gold medal match scheduled for Sunday, according to Bovada.lv.
It's the smallest spread of the tournament for Team USA to no surprise. The Americans were favored by 25.5 over Argentina in the semifinal and cleared it with a final series of scores inside of a minute.
With Spain the presumptive favorite to meet the U.S. in the match for gold, most everything is going according to plan. Dark horse candidates Russia and Brazil bowed out earlier in medal play to the traditional powers, and Argentina's emerging problem with sustaining its once mighty program reared their head in their game against the U.S..
We'll have more to preview the 2012 Olympic Men's Basketball Gold Medal game between the United States and Spain later Saturday on CBSSports.com