Kobe Bryant is kind of popular in China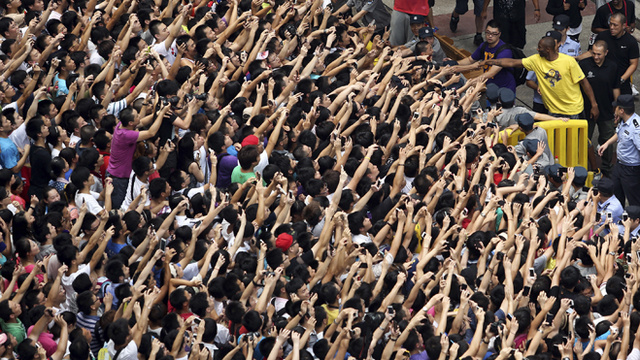 China loves Kobe.
(Associated Press)
Maybe I'm wrong, but judging from this picture, it seems that Kobe Bryant has a certain level of popularity in China.
Kobe made his annual trip to China, a place where he's essentially his own one man Beatles wrecking crew. There's also this video that is basically a moving pictures version of the above photo.
There's a good chance that in terms of professional athletes, nobody is as revered as Kobe is in China. And with that level of recognition there, he might be the most recognizable/popular athlete in the world. A fair question to ask.