First look at the Brooklyn Nets' uniforms?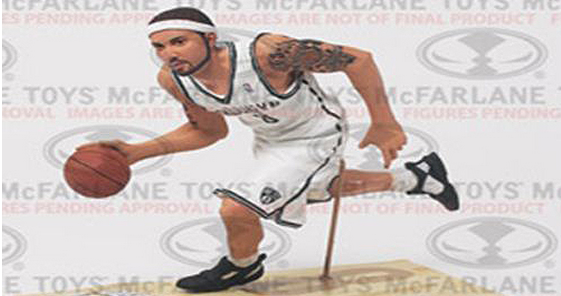 Another day, another accidental uniform leak. At least it appears as such.
We've known about the Brooklyn Nets' new look for months, at least that they're now black and white and that Jay-Z designed their logo. But it appears via this McFarlane figurine, we've got our first look at the actual uniforms.
Essentially what you'd expect, I think. Simple, plain and black and white. They say "Brooklyn" across the home chest, which is a little unique. Most times home uniforms say the team name and the away ones have the city name.
Nothing groundbreaking, nothing that eye-catching. But certainly solid duds and ones that fit in well with the re-branding of the franchise. But I'd like to see them on a, you know, real life human being before completely judging them.