Rajon Rondo won't talk about Ray Allen beef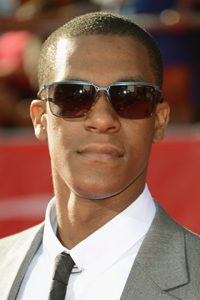 Not talking beef. (Getty Images)
In an interview with Bleacher Report, Rajon Rondo refused to talk about the reported beef between he and Ray Allen which reportedly played a part in Allen's decision to bolt for Miami.
B/R: There have been reports that Ray Allen went to the Heat because there was strife between you and him. Is that overblown? Is there any truth to those reports?

RR: I think Doc answered that question pretty much. I don't have anything to say about that.
via Rajon Rondo Dishes on His Current and Future Status with the Boston Celtics | Bleacher Report.
If it feels a little chilly in Miami on October 30th, that's not climate change, that's just the chill in the air between Boston and Ray.
That rivalry is reaching the point where it's going to start being discussed as one of the best. It spans, in reality, three teams including LeBron James' Cavaliers dating all the way back to the '08 playoffs. And with the Heat's consecutive victories over the Celtics in the playoffs, it's evened up. The banner count may not be (anywhere near) equal, but there's certainly a mutual dislike of one another that's only gotten worse.
A lot of the NbA rivalries are just on the floor and quite fake off. Kevin Garnett and Kobe Bryant are buds. Paul Pierce partied with Dwyane Wade and James during the lockout, reportedly. But Rondo and KG seem to have a genuine animosity towards the Heat, and Ray's switch is only going to make it that much more intense.