Ricky Rubio says he wants to return in December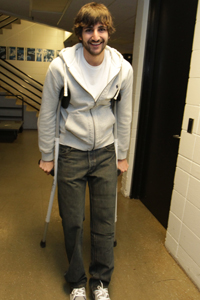 Rubio plans to be back by January.
(Getty Images)
Ricky Rubio is coming back from an ACL tear, a long, arduous process and there's no way to know how long it will take or what the impact will be on his game. But as far as Rubio's concerned, fans won't have to wait all that long to get him back, as in, it won't be 2013 on the calendar yet. From Sport.es with a translation courtesy of HoopsHype:
"I'm eager to start running, and I think in December I would be ready to play," (Rubio) said.
via Ricky Rubio: December Goal.
You want to take it easy with these injuries, though. There's a reason the Bulls are being so cautious with their treatment of Derrick Rose. So the Wolves will likely be hesitant to push Rubio at all. December gives them some time to see how the season's going, though. If they are doing OK, Rubio can wait, and if they're tanking, no reason to rush him. It's only if they're in that middle area that it could be an issue.
It's good to see that Rubio's working to get back on the floor and that he's excited about it. After watching him last year, it's hard not to be excited about seeing him again.