Memphis Grizzlies executive Dana Davis found dead at 56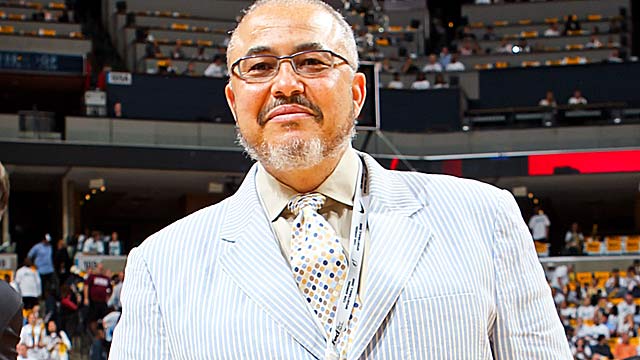 Memphis Grizzlies executive Dana Davis was found dead at 56.
(Getty Images)
The Memphis Grizzlies announced Wednesday that vice president of basketball operations Dana Davis was found dead at his apartment. He was 56.
The Commercial-Appeal reported that Davis, who had spent 13 seasons with the Grizzlies dating back to their time in Vancouver and was responsible for overseeing player development programs and handling team accomodations, went missing on Tuesday. The paper reported that foul play "is not suspected" and that Davis' cause of death is not known. Davis reportedly was found when team employees and the Memphis Police Department searched his apartment.
Grizzlies owner Michael Heisley issued the following statement.
"Regardless of age, race or social status, he was always extending his hand to help those in need. What Dana couldn't give in monetary donations, he more than made up for with the amount of time he gave to causes close to his and the Grizzlies hearts. To say he will be missed is a gross understatement and simply not correct."
Grizzlies coach Lionel Hollins added his thoughts in a statement as well.
"This is an enormous loss for the Grizzlies organization, but an even bigger loss for me personally. He was a man of many hats with numerous responsibilities, always willing to take on more and go the extra mile. We will all miss 'Double-D' greatly. This is truly a sad day for our organization."
USA Today reported that Davis was active in the Memphis community.
Davis was a member of the board of directors for the National Civil Rights Museum in Memphis and served on several inner-city boards in Memphis and Peoria, Ill., according to a news release.
The Grizzlies opened training camp on Tuesday. The team is scheduled to play its first preseason game on Saturday, Oct. 6, when they will host Real Madrid at the FedEx Forum.