Report: NBA fires long-time referee Tommy Nunez Jr.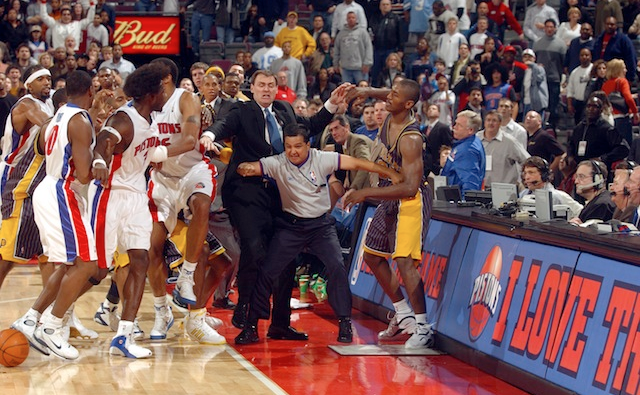 Tommy Nunez Jr. is done, for now, as an NBA ref.
(Getty Images)
The NBA is cracking down on flopping, but it's also cracking down on its officials.
According to the New York Daily News, the league has fired referee Tommy Nunez Jr.
Long-time ref Tommy Nunez, Jr., whose dad also worked NBA games for years, has been given the boot and won't be back this season. Meanwhile, former ref Sean Corbin, who was fired at one point and worked college games last season, has returned to the big time.
Nunez has officiated around 200 NBA games.
The league just recently made a change with its head of officials as Mike Bantom took over for the resigning Ron Johnson.
Nunez, though, was one of the officials during the "Malace at the Palace" famously trying to separate players before the whole thing completely spiraled out of control.
Another great Tommy Nunez memory that I'm sure we all share: When Tony Allen ran him over in San Antonio.