Kobe Bryant is focused on the present, says he hasn't felt this good since 2006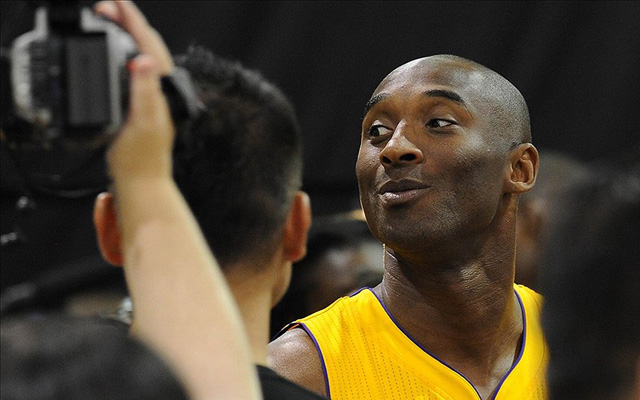 Nothing has changed. Nothing.
(US Presswire)
Kobe Bryant was pretty straightforward in telling Ken Berger of CBSSports.com what his plans are involving retirement: essentially, play out this current contract and then see. But most likely, he'll hang it up.
Which naturally has opened up Bryant to constant questioning about his recent comments. And to him, this isn't anything groundbreaking.
"I said when I was 17 that I'd be done when I was 35. It shouldn't be anything new," Bryant said, via ESPN LA. "It's inevitable. It's gotta come. I'm not going to play 25 years."
Bryant's not actively thinking about retirement. That's two or three years away. In fact, he has no idea what he'll do after he retires.
"What the hell do I know?" Bryant said. "It's three years from now, guys. I'm not like counting down the days. That time will come. It's inevitable."
Bryant, 34, is entering his 17th NBA season. He's battled against a number of nagging injuries, especially his knees which have bothered him over the past few years. But he says he hasn't felt this good since 2006.
"With all the training I put in this summer," he said, "I feel healthy, I feel strong. I feel ready."
He posted this on his Facebook as well:
As far as retirement, I'm not sure how many years I have left but know this: IF and When I announce my retirement, I will do so directly to you first. Let's focus on getting this season taken care of. It should be a fun one. I feel strong, light and quick. I can't wait till Oct 31.
It's on.
Mamba out
The Lakers obviously are a favorite this season, and with Bryant ready to play at a high level (look at him dunking in practice!), who knows where their season might go. He's climbing the all-time points list, he has five rings (one short of Michael Jordan) and has cemented himself as one of the greatest ever. If he can put another banner (or two) in Staples, he might find himself extremely comfortable walking away.
For now, though, he's not thinking about it, unless asked. He's thinking about how he's going to beat the Heat and Thunder.