Eric Gordon update: Headed to L.A. for treatment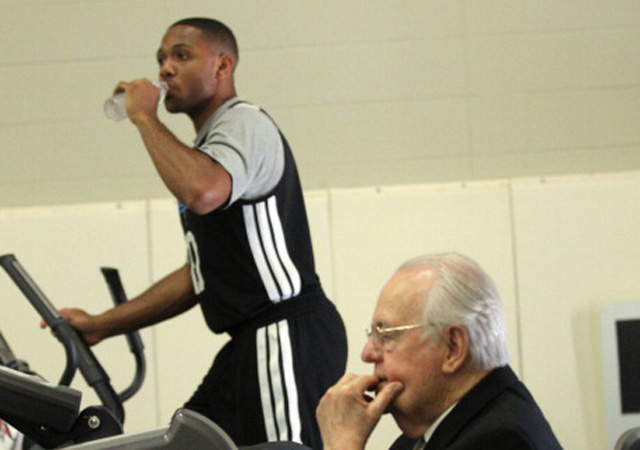 Lot of this going on.
(Getty Images)
The New Orleans Hornets released a vague and slightly odd statement on the status of injured guard Eric Gordon on Wednesday afternoon. From a Hornets press release:
The club, along with the Hornets medical staff and Eric have arranged for a more personalized and intensive rehab regimen that will take place in Los Angeles beginning this week and allow him to work with specialists and provide a more focused attention on rehabbing his injured right knee. The prognosis is still in the 4-6 week range for his return to the court.
Well, there's no real change there. It's the same as it has been. Four-to-six weeks as Gordon tries to recover from knee soreness which as yet has not been traced to any structural damage.
And it's not unusual for guys to rehab in Los Angeles, where the perception is that the medical facilities are superior. But still, it's going to be weird with a situation that's already considered tense between Gordon and the team.
Coach Monty Williams seemed frustrated with Gordon's condition when he was announced as being out indefinitely, due to the lack of any structural damage. The Hornets don't have much choice, though. They need Gordon. If this is the plan, they'll have to make the best of it.
So the All-Star guard that the Hornets matched a max offer for will be away from the team indefinitely with an undetermined knee problem after missing almost the whole year last season. This is not going well.