Celtics' Rajon Rondo should play Saturday against the Raptors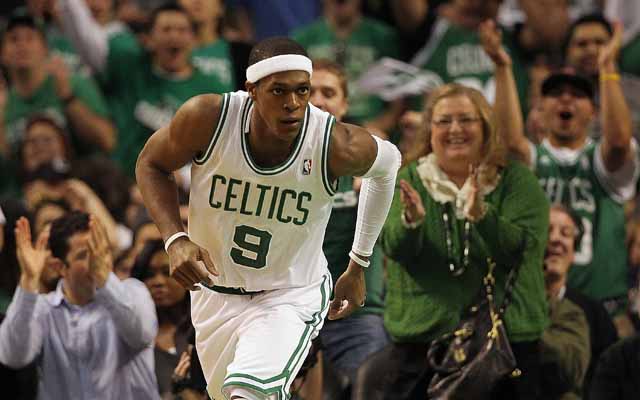 Rondo will assist the Celtics tonight on the court.
(Getty Images)
After Rajon Rondo rolled his ankle in the third quarter of the Boston Celtics' win over the Utah Jazz on Wednesday, the point guard sat out against the Brooklyn Nets on Thursday. Apparently, that was more than enough rest for Rondo to test his ankle against the Toronto Raptors on Saturday afternoon, according to Jessica Camerato of CSNNE.com.
Rondo will play today. #Celtics

— Jessica Camerato (@JCameratoNBA) November 17, 2012
The Celtics' offense looked good without Rondo on the floor against the Nets on Thursday night, posting an offensive rating of 110.2, according to NBA.com. However, the defense was horrendous, by giving up 112.9 points per 100 possessions. With Rondo on the court this season, the Celtics are posting just a 104.2 offensive rating, but their defensive rating is 101.2.
Rondo has been averaging 38.9 minutes per game this season, so we might not see him take his full minutes on Saturday if the ankle is bothering him. But it will be a nice boost for the Celtics' defensive effort.