Justin Bieber babysat Chris Paul's kid at a Clippers game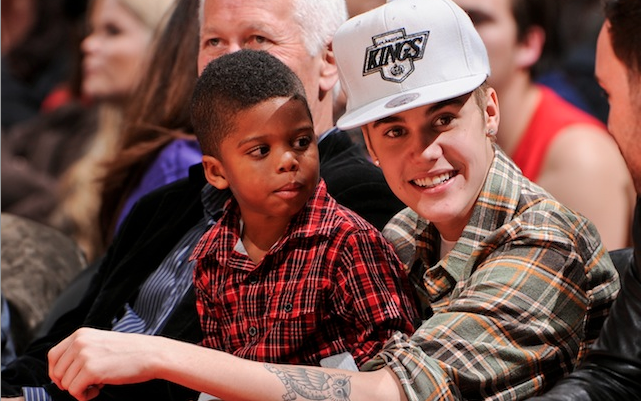 CP4 hung out with Bieber.
(Getty Images)
Oh baby, baby, babysitting.
(So terrible. I know.)
Thursday at the Clippers' home game against the Celtics, pop sensation Justin Bieber found a little side work -- babysitting Chris Paul's awesome 3-year-old son, Lil' Chris.
You'd think having CP3 as your dad would be cool enough, but evidently Lil' Chris was pretty blown away by his night with the Biebs.
@justinbieber you have NO clue the smile that you put on lil Chris face 2nite...really appreciate you man!! He does not know what to do lol

— Chris Paul (@CP3) December 28, 2012
@justinbieber the first thing he said to me after the game was not good game Daddy...it was "Daddy I saw Justin Beiber, he's my friend" haaa

— Chris Paul (@CP3) December 28, 2012
Big Chris is going to have to win an MVP or NBA title or something now. Or hire Bieber as his full-time babysitter.