The 4-Point Play: Tony Parker's wheeling and dealing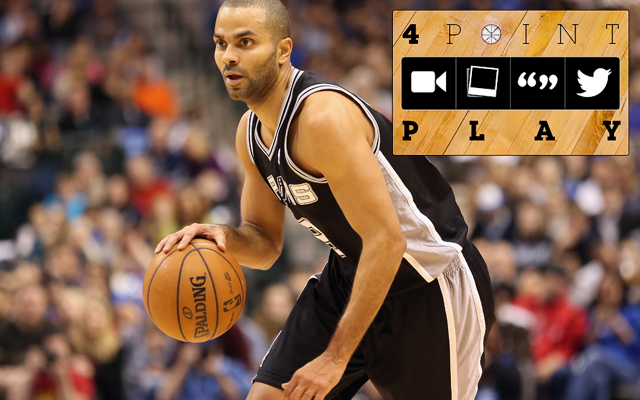 Tony Parker leads the Spurs against New York on Thursday night.
(Getty Images)
The Knicks defense is falling apart. After posting a 100.3 defensive efficiency in November, that number skyrocketed to 105.1 in December, with their last performance against Portland surrendering a 114.2. That's not a slide, that's a swan dive.

Going into Thursday's game vs. the Spurs , the Knicks are facing a crisis of conscience. Unless they return to the kind of defense they played early in the season, stifling perimeter penetration and creating havoc, which lead to fastbreak opportunities, they're going to get stuck in the rut again. And about the worst team to try to right yourself defensively against is the San Antonio Spurs.

One of the worst point guards to try to get right against? Tony Parker.

In the first meeting between the Knicks and the Spurs, New York wound up on top in a 104-100 win in San Antonio, and a large part of it had to do with the Knicks' perimeter defense. New York did a great job in limiting the Spurs' 3-point barrage, holding them to just 8-for-21 from behind the arc.

But against Parker, specifically, they also did a great job sending multiple defenders at him when he looked to score.



You'll notice how they kept multiple defenders back in transition, which is huge in limiting Parker's ability to get to the rim. Some of Parker's 12 misses were just shots he'll make Thursday night against them most likely, but the Knicks did a good job in stopping his scoring.

Where Parker can really hurt you, though, is with his assists. The same attention that Parker draws on his own offensive attempts and his ability to slice in and through defenders creates open looks for teammates.

Watch here how many defenders go to help out because of Parker's scoring ability, especially with the floater, and how easily he snakes passes to open shooters with just a flick of the wrist.


So essentially, the Knicks are great at helping to contain and contest Parker when he gets inside, which he does, can, and will, but the cost is their perimeter defense, which leads to open 3s. The Spurs missed quite a few open looks vs. the Knicks last time out. If that doesn't happen again, the floodgates could open, especially with the Knicks having so many injuries.

Even in a relatively bad game for Parker in a loss, you can see the effect he has and why so many people consider him an MVP candidate.

Courtesy of Keri Young on Instagram.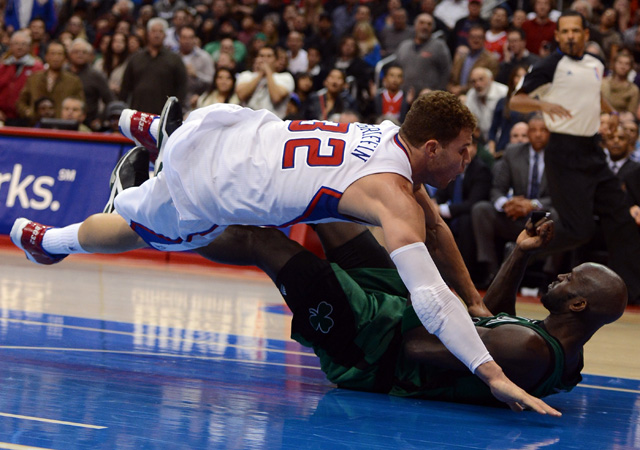 Uncomfortable.
(Getty Images)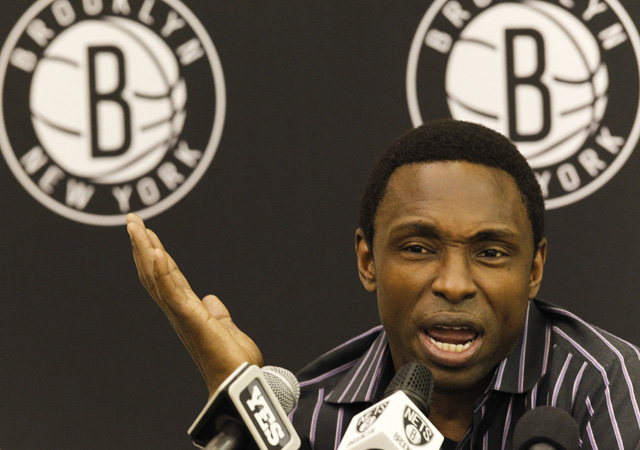 "What are you gonna do?"
(Getty Images)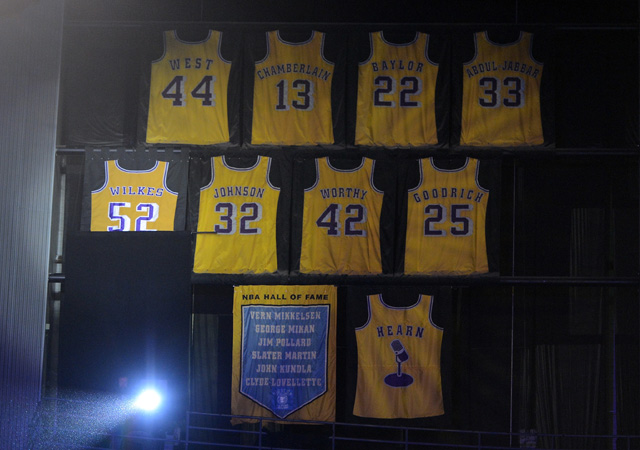 Jamal Wilkes joined the greats at Staples.
(Getty Images)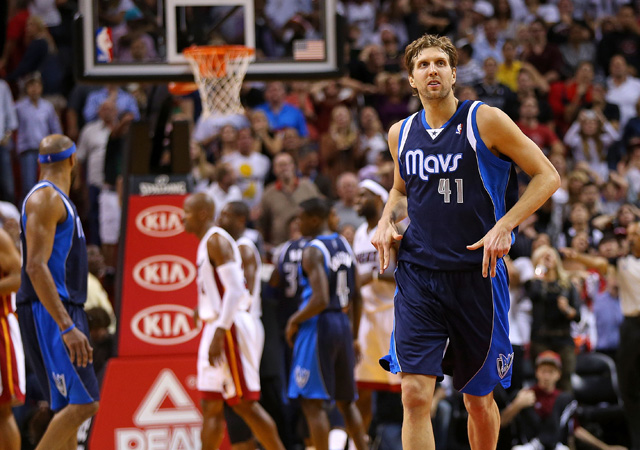 Welcome back, gunslinger.
(Getty Images)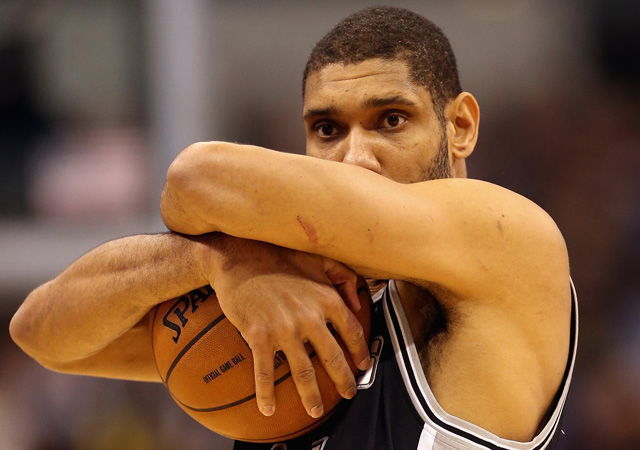 Forever hidden, forever immortal.
(Getty Images)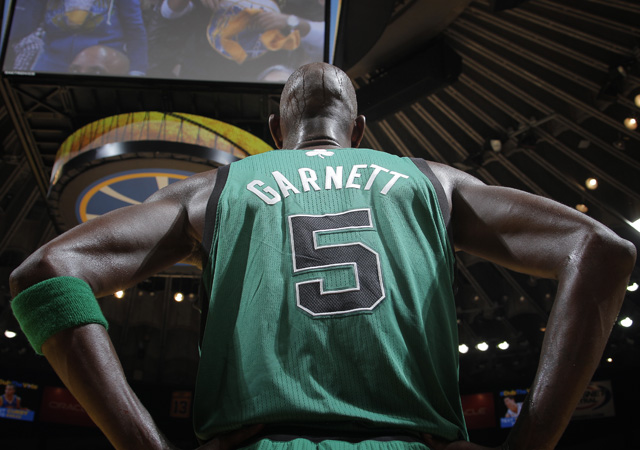 Lot on that man's shoulders right now.
(Getty Images)

"I think just having a defensive coach for the first time in my career is going to help," he said. "I've never been taught defense in my whole career, so to now have a coach that actually teaches defense and teaches strategies, and knows positioning and posture, how to guard different plays, it's going to be helpful. I'm going to take it as a challenge, and I'm going to accept the challenge and try to improve as a player."
via Amar'e Stoudemire: 'I've never been taught defense' -- Knicks Blog -- ESPN New York.
"We gotta figure out who we want to be. Do we want to be a defense-first team? If we're not going to be a defensive team, we gotta be a better offensive team. It's gotta be something. We still gotta find our way." -- Paul Pierce, via NBA.com
"DeShawn [Stevenson] said, 'Whenever I'm bleeding that means that I'm playing good." --Atlanta center Zaza Pachulia, via NBA.com.
"We struggled to score [in the fourth quarter]. We haven't been a team that's come back in the fourth quarter yet this year. We've won one game when we were behind after three [quarters], and I don't think we've lost when we're ahead. We're a team that doesn't get points that easy." --Doug Collins, via NBA.com.
"Cause we old as shit." - Kobe Bryant on Lakers' struggles.