Report: Suns in trade talks for Rudy Gay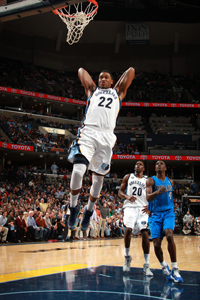 The Suns and Grizzlies are reportedly talking.
(Getty Images)
The Grizzlies are reportedly shopping Rudy Gay. And they may have found a taker.
According to Yahoo Sports, the Suns and Grizzlies are engaged in trade talks surrounding Gay. There's reportedly no framework in place, but the talks are centering upon Jared Dudley and future first-round draft picks.
The Grizzlies are shopping Gay to try to get under the luxury-tax line as well as unload about $37 million off their future payroll. Gay is owed $17.8 million next season and $19.3 million in 2014-15.
The Suns own the Lakers' first-round picks in 2013 and 2015, so they have assets to dangle. And hey, that Lakers pick this season could be in the lottery (hi-oh).
Why would the Grizzlies dump Gay? Matt Moore of CBSSports.com explored it Monday:
Trading Gay is ... a complicated idea. Yes, he has frustrated fans to their wit's end. And, no, he has not come nearly close enough to the level of player that he was paid to become in 2010. But without a perimeter creator, an athletic wing threat, the Grizzlies' offense looks entirely different. If they can get a wing with any competent set of skills and a shooter to help their miserable perimeter attack and save money, then, fine. But in the meantime, the offers being examined are in the range of "Hey, here are some terrible players on cheap contracts! Woo!"
The trade talks around Gay are mostly financially motivated, but don't forget, Memphis recently restructured its whole front office after new ownership took over. The Grizzlies are a bit more analytically based, and Gay isn't strong in advanced metrics.
Plus, he doesn't seem to really fit the identity of the team. It's hard to ignore that the Grizzlies' best season and playoff run happened with Gay out.
The Suns, on the other hand, are very interested in landing a franchise-level player, someone that they can build a roster around. Gay is only 26 and has proven he can be a quality NBA scorer. With the Grizzlies, his fit is questionable, but with the Suns as a featured player, he might make a lot more sense.
But he's a valuable asset, and the Grizzlies aren't going to let him walk without a good return. Do the Suns have it? That's why they're still talking.