4-Point Play: The order of Paul George and the chaos of J.R. Smith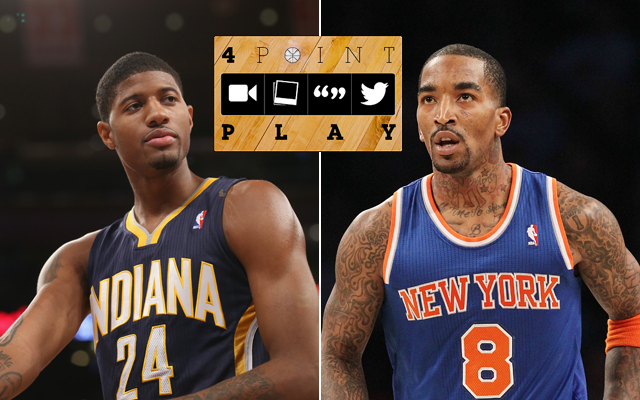 Order and chaos.
(Getty Images)
When the Pacers and Knicks meet tonight, it's not going to be pretty. The Pacers are a team that struggle offensively, and the Knicks are without Carmelo Anthony and Raymond Felton. So this one's going to be a bit of a struggle.

But if we're going to look at the offenses against two tough defenses, the X-Factors for both teams may be J.R. Smith and Paul George. J.R. Smith and the chaos he provides, and Paul George and the structured order he gives.



J.R. Smith has been a Sixth Man of the Year candidate this season. He's provided a huge scoring boost, and is averaging 18 points per 36 minutes.

He's also shooting 42 percent from the field.

And this doesn't even begin to explain how bizarre J.R. Smith is as a player. Observe.

But wait, there's more!
How many of those shots would you characterize as "good shots?" Some are necessitated by the shot clock. But many aren't. 30 percent of his shots are in isolation via Synergy Sports. Often they're over two defenders. They're almost always contested.

But look at those shots? What do they have in common?

They're all makes.

Now, I could show you just as much video, more really, of misses. But the point is the cumulative impact that Smith makes. How do you guard that? Smith is one of the few non-star players in the league with a definitive star characteristic. In the NBA you're going to have a certain number of bad possessions. It's just going to happen. But when you have the ability to convert low percentage opportunities at a decent or high rate, you have an advantage you can use.

Is J.R. Smith an advantage? A hindrance? Brilliant? Terrible? Maybe he's all of that. And how his shots fall on Thursday will deterimine the Knicks' fate.

Meanwhile, the Pacers have an advantage in Paul George, who has become a terrific off-ball cutter. Watch his use of screens in this video:


His ability to find the gap in the defense and to create both subtle and contrived space to create a look is phenomenal. And yet, George is only shooting 42 percent on the season. He and Smith are essentially the same player based on production, give or take a shot or two. And both players are vital to their team's success.

Order and chaos, Thursday night in Indiana.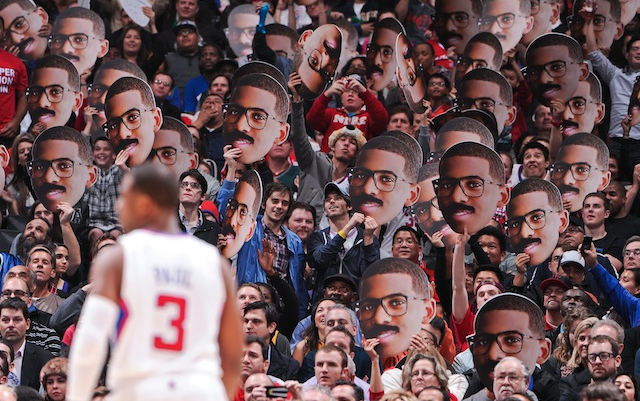 So much Cliff.
(Getty Images)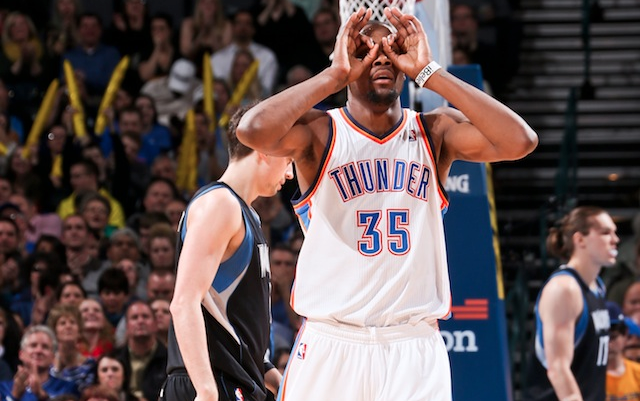 It's like "Pan's Labryinth" only with 3-pointers.
(Getty Images)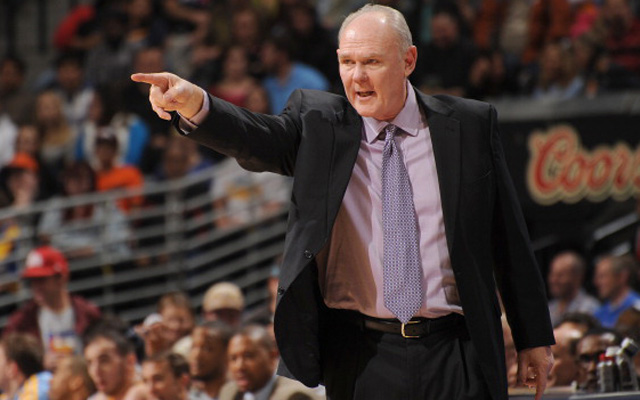 Karl wants YOU to try and shoot free throws.
(Getty Images)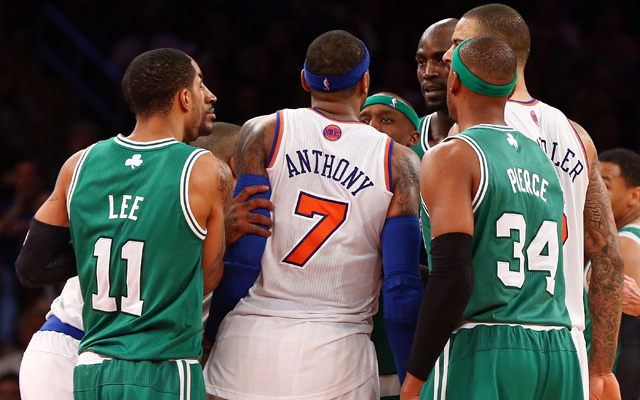 This was fun.
(Getty Images)

"At the same sense, there's a part of me that's disappointed about Sacramento. I've enjoyed my time in Sacramento. I think it's a great town.

I'm not going to lie, I'm happy Seattle's going to have a team, but I'm disappointed about Sacramento."- Georg Karl on the possibility of a team returning to Seattle.