Dwyane Wade wearing a Jimmy Goldstein shirt with Jimmy Goldstein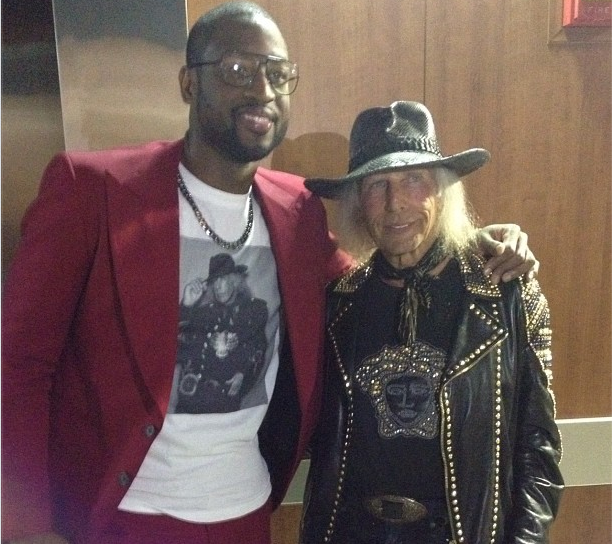 If you love the NBA, you know who Jimmy Goldstein is. He's a superfan of sorts, but more of an NBA caricature. With his very obvious style, if he's in the arena, you'll notice him.
So here's Dwyane Wade taking a picture with Goldstein after Thursday night's game at Staples Center while wearing a shirt that has him on it. Amazing.