Hornets officially change name to Pelicans, reveal colors and logo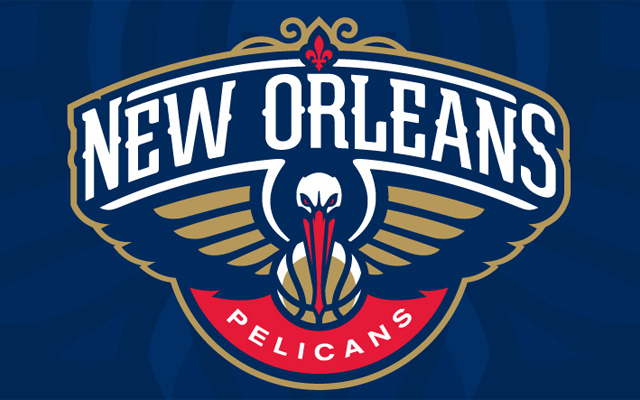 The New Orleans Pelicans. (NBA.com)
Now introducing your New Orleans Pelicans.
The team now formerly known as the Hornets officially announced they are changing their nickname to Pelicans and revealed new colors and logos.
The team will play the rest of the season under the nickname Hornets and then make the full transition to Pelicans starting next season. The primary colors are red, blue and gold.
The Hornets brought their nickname with them when former owner George Shinn relocated the franchise from Charlotte in 2002. But under new local owner Tom Benson, the organization wants to embed itself a little more directly with its community and city.
The pelican is the Louisiana state bird and was the name of a minor-league baseball team that played in New Orleans from 1889 to 1959, so it has direct ties to the city and state.
A video introducing the nickname can be seen here, which begins by saying, "The New Orleans NBA franchise is long overdue a name change. The Hornets were well-named in Charlotte, but this doesn't carry over to a unique town with such rich culture and history as the Crescent City."
These markings were also released by the team: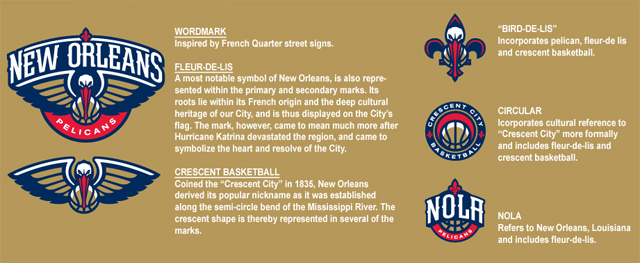 The organization reportedly filed for five name trademarks: Pelicans, Mosquitos, Swamp Dogs, Bullsharks and Rougarou.
Though I was firmly on Team Rougarou, I actually think Pelicans is a pretty solid name that's going to grow on everyone and, overall, the logo looks solid. All in all, much better than the Hornets, especially considering that name belongs in Charlotte.